---
Your local guide to what's happening in Boston — with a flair for the avant-garde.
Arts & Culture
5 Famous Landmarks Near Studio Allston
---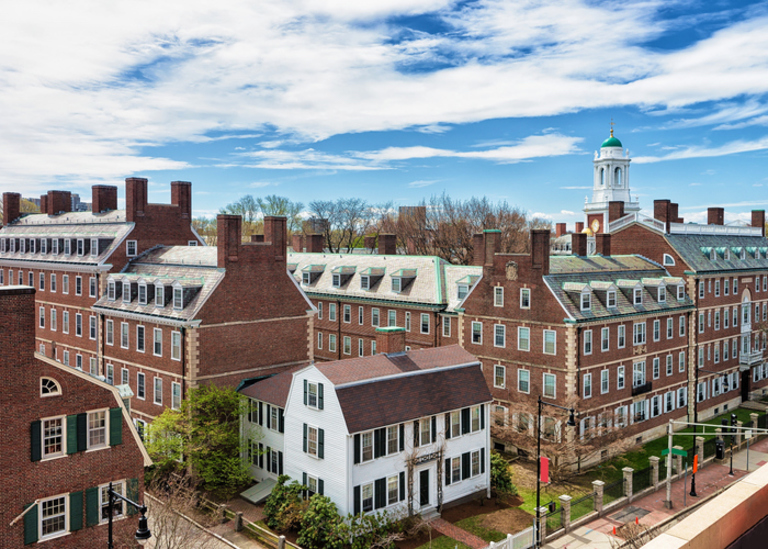 Some of the best historic landmarks in Boston can be found just streets away from Studio Allston! Make time to drop by these five during your stay.
1. Brighton-Allston Heritage Museum
Located about ten minutes down the road you'll find the Brighton-Allston Heritage Museum, which houses permanent and temporary exhibitions that help preserve the rich history of the Brighton-Allston neighborhoods. Stop by the museum for free on Thursdays and Fridays to learn about our roots through historical photographs, artifacts, books, maps, letters, portraits, models, historical ephemeras, and more!
2. Aerosmith's Apartment
Rock 'n' roll legend Aerosmith was conceived right here in Allston! Between 1970 and 1972, the band lived together just around the corner on 1325 Commonwealth Avenue. They wrote many of the songs off their debut album there, including "Mama Kin," "One Way Street," and "Movin' Out." In 2012 the boys returned for a reunion outside their old digs and performed a free show. They were then awarded a historic plaque on the side of the building, which you can still see today!
3. Robert Frost House
Poet Robert Frost spent the last two years of his life living in Cambridge, following a brief three-year teaching stint at Harvard as a Ralph Waldo Emerson Fellow in Poetry years prior. The building, a Queen Anne/Stick-style frame house built in 1884 with a modest amount of Gothic-style bargeboar, still stands today, located between 29-35 Brewster Street.
4. Harvard Lampoon
Don't mistake the Harvard Lampoon Building for a church! This building, located on 44 Bow Street, was actually home to The Harvard Lampoon, an undergraduate humor publication founded in 1876 by students of Harvard. Resembling a human face wearing a Prussian helmet, complete with a spike, this curious building was designed by Edmund M. Wheelwright shortly after the publication was founded. Take the 86 bus four stops to Cambridge to check it out for yourself.

Stay outside the frame and in the know
GET ALLSTON'S INSIDER TIPS AND EXCLUSIVE OFFERS
5. Washington Tower
If you visit on a warm or mild day, drop by the Mount Auburn Cemetery in Cambridge to climb the Washington Tower for a gorgeous view of the city. Built in 1909 by Edmund M. Wheelwright (yes, the same guy who built the Harvard Lampoon Building!), the tower features feudal ages, battlements, a gallery, Gothic windows, and a spiral staircase. On a clear day, you can see the State House, Harvard, the Charles River, and even the summit of Wachusett Mountain.
Keep up to date on all things Allston by following our blog!
---