---
Your local guide to what's happening in Boston — with a flair for the avant-garde.
Arts & Culture
Allston Open Studios is Back!
---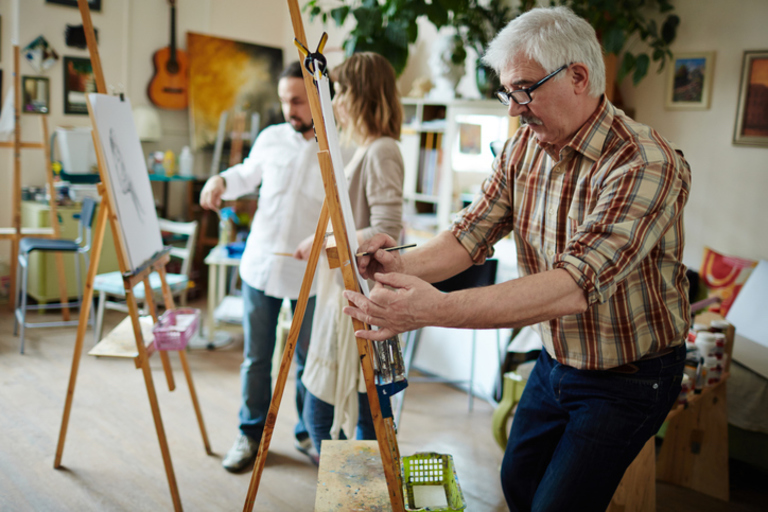 Get your creative juices flowing — Allston Open Studios is back for its 32nd annual art popup!
What's It All About?
Allston Open Studios is a multicultural art event held each year at different establishments in the Allston neighborhood. This year will feature over forty artists with mediums ranging from paintings, prints, and photographs, to sculptures, fiber art, handmade soaps, and clothing! Drop by on Saturday, October 13th, and Sunday, October 14th at the primary gallery on 1119 Braintree Street, or at 10 other popup locations!
Artists & Special Events
Some of our favorite artists this year include photographer Fran Gardino, skilled West African artists taking part in the Afri-Roots collection, and mixed media artist Karen Moss.
Studio Allston will also be partaking in the festivities! Drop by between 9am - 2am both days to view our gallery showcase of local artists. Other notable events include a popup musical performance at The Grove at 1pm on Saturday, a slow fashion exchange event and runway show at Zone 3 on Saturday, and a craftswoman sample sale at Designers Circus, held both days from 12pm - 6pm.
Nearby Food
Regina Pizzeria, our favorite spot for brick-oven za, is just a stone's throw away from the open studios at 353 Cambridge Street. Start with a savory appetizer like mozzarella sticks or garlic knots, order up a classic pie or plate of pasta for your entree, and wash it all down with a craft beer. Or, head back to the hotel and enjoy latin-style cuisine and rum tiki drinks at Studio Allston's very own Casacana.

Stay outside the frame and in the know
GET ALLSTON'S INSIDER TIPS AND EXCLUSIVE OFFERS
Directions
Getting from Studio Allston to the Allston Open Studios is easy. Take a 15-minute walk down Everett Street, or hop on the B66 bus for four stops from the North Harvard/Franklin Street stop.
---