---
Your local guide to what's happening in Boston — with a flair for the avant-garde.
Boston Events & Local Happenings
Celebrate the Start of Fall at the Allston Village Street Fair
---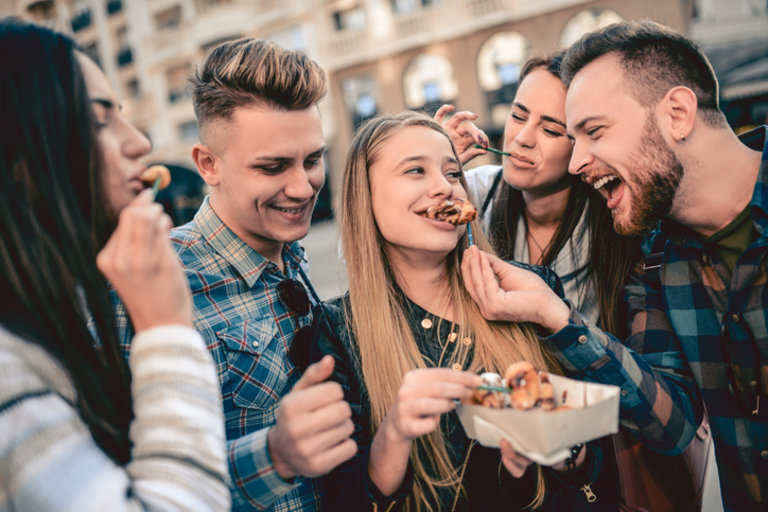 Get ready! Our hood's annual Allston Village Street Fair is back on September 30th!
About
The annual Allston Village Street Fair is all about celebrating the diversity of Allston-Brighton residents and further fostering the neighborhood's sense of community. The fair attracts more than 100,000 Boston-area residents and students with a mix of music held on two outdoor stages, an international food court, family entertainment, an artisans market, a public street mural display, and plenty of promotional giveaways.
Entertainment
Over 30 live performances will be held on the two stages this year, abiding by a colorful Mardi Gras theme. Shows run all day, with DJ hosts Devin Ferreira on the main stage and EMcee Caleb on the second. Notable artists include The Bordens, Blindspot, Fourshadow, and Ozlo. Street performers including Jenny the Juggler, the Johara Snake Dance Theater, and Lou "The BalLOUnist" Johnson will also be on site.
Food & Shopping
Be sure to stop by the Food Court and Arts and Crafts Vendors Fair for local eats and handmade goods. Vendors and artists are kept under wraps, so you'll have to stop by to see who shows up!
Proceeds & Charity
Event proceeds benefit a charity each year. This year includes Music Drives Us Foundation, a non-profit that supplies grants to music programs, The Parents and Community Build Group, a volunteer-based group that engages the residents of Boston to build stronger communities, The Ringer Park Partnership Group, and many more.

Stay outside the frame and in the know
GET ALLSTON'S INSIDER TIPS AND EXCLUSIVE OFFERS
Directions
The fair runs from 11:30 AM – 6:30 PM between Brighton Avenue and Cambridge Street on Harvard Avenue. Travel by car from Studio Allston in about five minutes, take the 66 Bus to the North Harvard Street Stop, or walk 15 minutes down Everett Street over the Mass Pike.

If you can't make it to the street fair, consider dropping by SoWa on a Sunday instead. New to the blog? Check out all of our posts here.
---