---
Your local guide to what's happening in Boston — with a flair for the avant-garde.
College Guide
College Family Weekends in Boston
---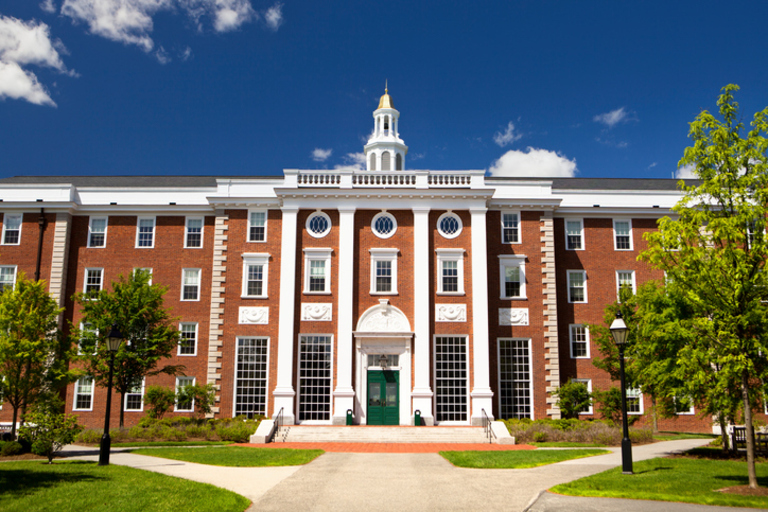 Visiting for a college family weekend in Boston? Whether you're a student, parent, or sibling, things can get a little confusing (there are 35 colleges here, after all!). Here's a breakdown of how to get to schools neighboring Studio Allston, key events, and our favorite spots to stop and grab a bite.
Boston University Family & Friends Weekend
Friday October 19th - Sunday, October 21st

How to Get There


Take the 66 Bus at the North Harvard Street Stop to Harvard Avenue, then switch to the T for six stops until you reach Park Street on the Green Line.
Events


Monsters and Aliens in the Popular Consciousness
Saturday, October 20th, 2:00pm
Follow along as Dr. Regina Hansen, Master Lecturer of Rhetoric (CGS), and Dr. Jeffery Vail, Master Lecturer of Humanities (CGS) dig into the literary and filmic depiction of monsters and aliens! (The perfect way to pregame for Halloween!)

Stage Troupe Presents Footloose
Friday, October 19th, 8:00pm
Feeling nostalgic? Sing along to a stage performance of Footloose with Boston University's oldest and largest extracurricular performing arts group, Stage Troupe.

Men's & Women's Rowing
Saturday, October 20th
Cheer on the Terriers during the 54th Annual Head of the Charles Regatta! Rowing runs all day, with viewing spaces at 619 Memorial Drive near the DeWolfe Boathouse.
Our Favorite Neighborhood Restaurant

Aubudon
838 Beacon St, Boston, MA 02215
Located just steps away from campus, Aubudon is the perfect pitstop for dinner, small bites, and drinks. This Asian-fusion oasis has a roster of craft beer, fine cocktails, and plenty of potstickers.
Harvard (First-Year) Family Weekend
Friday, October 27th - Saturday, October 28th

How to Get There

Harvard is a breezy 10-minute walk from Studio Allston! Head east on Western Avenue until you hit North Harvard Street.
Events


Historical Tours by Crimson Key Society
Friday, October 27th, 11am - 2pm
Pay tribute to Boston's history with a two-hour long walking tour held by the Crimson Key Society. Meet at John Harvard Statue in Harvard Yard at 11am.

Harvard Art Museum Open House
Saturday, 10am - 5pm
Explore the collections of the Fogg, Busch-Reisinger, and Arthur M. Sackler Museums with undergraduate student guides. Meet at the digital signs at 32 Quincy Street for entry.

Spring Awakening
Saturday, 7:30pm
Catch a live performance of everybody's favorite teenage rock musical, Spring Awakening, at the 30 PM Loeb Experimental Theater presented by Harvard College Musical Theater students.
Our Favorite Neighborhood Restaurant

Clover
1326 Massachusetts Ave, Cambridge, MA 02138
Harvard students swear by Clover, a innovative in-house restaurant (one of 12 locations) that whips up seasonal meals from scratch. Their ever-changing menu is always a surprise, but you can expect plenty of eco-conscious offerings.

How to Get There

Take the B70 Bus from Western Avenue to the Massachusetts Avenue/Sydney Street Stop.
Events


ClubChem Chemistry Magic Show
Friday, October 26th, 3:30pm - 4:30pm
Witness the modern, magical use of chemistry through interactive demonstrations held by undergraduate chemists of ClubChem.

Men's Water Polo vs. Iona College
Saturday, October 27th, 10am
Get on your game face on and show your team spirit for the MIT Engineers as they play Iona College in Men's Water Polo.

MIT's Got Talent!
Saturday, October 27th, 1:30pm - 3:30pm
Watch students show off their skills at the annual showcase of MIT's Got Talent!

Stay outside the frame and in the know
GET ALLSTON'S INSIDER TIPS AND EXCLUSIVE OFFERS
Our Favorite Neighborhood Restaurant

The Friendly Toast
1 Kendall Square B3101, Cambridge, MA 02139
Enjoy an authentic retro dining experience at The Friendly Toast with cheeseburgers, salads, and soda pop! And don't forget to snap a pic —the interiors are just as fun as the food, full of bright green paint, vintage memorabilia, and a giant burger statue!

Hungry before the weekend kicks off? Try out Casacana, our new Latin restaurant!
---