---
Your local guide to what's happening in Boston — with a flair for the avant-garde.
Arts & Culture
Discover Your Inner Artist with These Creative Classes in Boston
---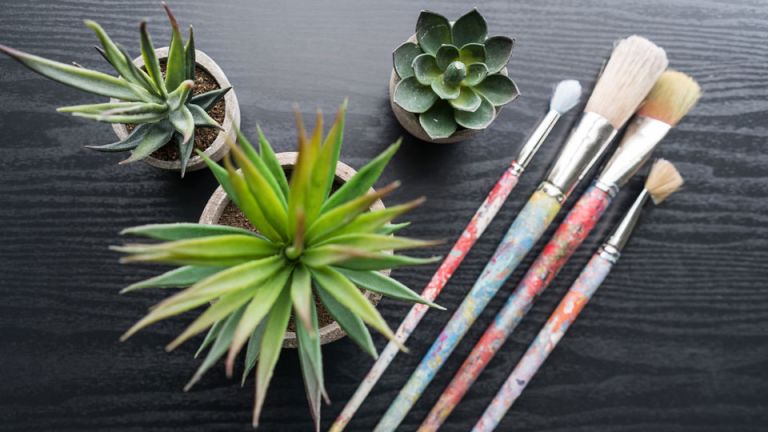 Gone are the days when only the cultured and privileged elite were art patrons. Today, anyone can become their own patron and dabble or completely immerse themselves in art. One way to do this is by signing up for a creative class. You may discover a new hobby or tap into your hidden artistic potential. Whatever you choose, we guarantee that these classes will get your creative juices flowing.
Are you interested in thematic art classes in a great social atmosphere? Yaymaker organizes regular painting classes open to all levels. Browse through their catalogue and pick the one that catches your eye. Do you want to paint a magical Bonsai or a city skyline? The options are endless!
Everybody knows the benefits of having plants at home. Whether you want to create your own herb garden or embellish your succulents, Plant Nite is an opportunity to create living art displays. Popular classes include Succulent Wine Bottle, Hanging Globe Succulent Terrarium and Herb Garden in Chalkboard Container.
If you're planning on a special night out, why not combine art and booze? You can do just that at The Paint Bar. Make reservations for a 2.5-hour painting session, wear casual clothing and bring lots of friends and drinking money — a selection of wine and beer is available for purchase. No experience is necessary.
Boston is a picturesque city but it might be difficult to shoot angles that haven't appeared on Instagram before. What about fine-tuning your photography skills while seeing Boston from a new perspective? Digital Photo Academy Boston has regular workshops that range from mastering your camera controls to on the field composition workshops.
Keyboards and touch screens may have replaced hand written notes, but thanks to lettering fans, calligraphy has made quite a comeback over the past few years. Lettering by Liz is a workshop open to anyone interested in creating their own pointed pen calligraphy. Use your new skills for handmade cards, bullet journals or decorative signs.
Honorable Mentions
We wanted to included these two alternatives to give our readers more options. However, keep in mind that classes at these two locations are in massive demand. Snagging tickets might be challenging, especially for visitors, but completely worth it!

Stay outside the frame and in the know
GET ALLSTON'S INSIDER TIPS AND EXCLUSIVE OFFERS
Studio Art Classes at Museum of Fine Art
Adult Classes at Harvard Museum of Natural History
Why not treat yourself to a stay in Studio Allston, where boutique hotel meets contemporary art gallery?
---