---
Your local guide to what's happening in Boston — with a flair for the avant-garde.
Eat & Drink
Date Ideas for Valentine's Day at Home
---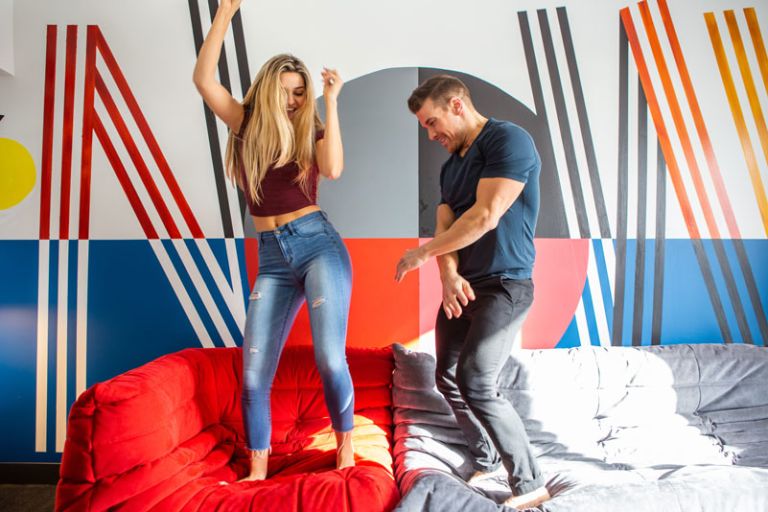 Are you tired of the Valentine's Day craze? There's no need to shell out hundreds of dollars to spend quality time with your better half. This year, we invite you to join the At-Home Valentine's Day challenge! Have a romantic dinner, cuddle up with a movie, pamper each other or have fun playing board games. You can do it all from the comfort of your own home. Take a look at our suggestions.
Movie Night
With so many streaming services available nowadays, going to a movie theater is somewhat moot. Whether you have Netflix, Prime Video, Hulu or HBO Go, the world's best movies and TV series are just one click away. If you want to surprise your Valentine with something beyond mainstream movies, sign up for Mubi. This site offers a curated selection of 30 international films ranging from classics, film-festival winners and cinematic masterpieces. Top off the night with chocolate fondue, homemade popcorn, wine or a casual takeout dinner.
Wine Tasting
Channel your inner sommelier with a wine tasting at home. Head to your nearest liquor store and pick up a couple of wine bottles and some nibbles. That's it! Take it to the next level by pairing the wine with food. If you're not an expert, look up wine and food pairing charts to use as guidelines. A good option is Wine Folly's basic chart or their comprehensive post on the science of wine pairing.
Storytelling Board Games
If you follow this blog, you know that Studio Allston is a hub for creativity. Board game nights are great, but chess, checkers or poker are too predictable. What about trying out storytelling board games? These games involve make-believe worlds, adventures, decision-making scenarios and strategy. The point is not just to win, but to make the characters your own as you sharpen your storytelling skills and imagination. Some popular and award-winning games are: Once Upon a Time, Tales of the Arabian Nights, Above and Below, and Near and Far.

Stay outside the frame and in the know
GET ALLSTON'S INSIDER TIPS AND EXCLUSIVE OFFERS
Spa Night
All you need for a spa night at home is moisturizing body oil, nourishing face masks and warm foot soaks. Fluffy bathrobes are a lush addition! Light some candles, turn off your phones, play instrumental music, sit back and enjoy each other's company. Sharing self-care experiences as a couple is healthy and incredibly intimate.
We guarantee that any of these dates will create fun and lasting memories. If you prefer to surprise your partner with a special gift, why not give them a Boston weekend getaway? Book one of Studio Allston's special hotel offers and #StayOutsideTheFrame.
---