---
Your local guide to what's happening in Boston — with a flair for the avant-garde.
Arts & Culture
Our Favorite Summer Museum Exhibits in Boston
---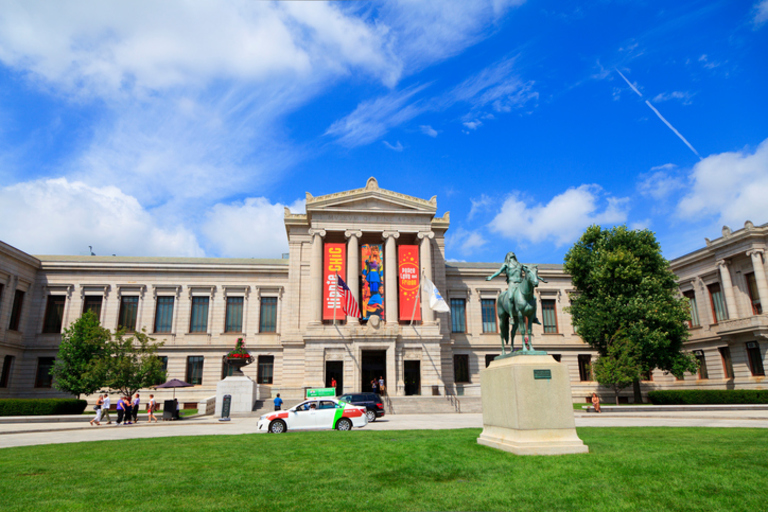 A trip to the museum is perfect for a rainy day or to escape the heat during your summer stay in Boston. We've explored five of our favorite exhibits held in the city this summer, all a short train or cab ride away from Studio Allston.
The David Bowie Experience
Head over to the Planetarium at the Museum of Science for a night of music and memories like no other. Paying homage to the late David Bowie, this impressive, experimental exhibit fuses the singer's unique music and vocals with an illustrious display of soaring color on the planetarium's canopy. This feature opens on Friday, August 3rd, and runs through Friday, August 31st.
Diana Thater's Delphine
Become one with Diana Thater's Delphine video display at the Institute of Contemporary Art. Using immersive light and moving image installations, this feature projects underwater footage of dolphins across the floors, walls, and ceilings of the museum's Watershed space. Move with the ebb and flow of the tide and wildlife as your pass from room to room. This exhibit opened in midsummer and runs through Monday, October 8th.
Life, Death, and Revelry
Designed to emulate a 15th-century Venetian palace, the Isabella Stewart Gardner Museum is a piece of art in itself. This summer, explore the history of the museum's famous sarcophagus with satyrs and maenads gathering grapes. Life, Death, and Revelry, traces its journey from over two millennia, starting with its voyage in Ancient Rome and ending in Boston. This exhibit is on display all summer until Monday, September 3rd.
Imagined Communities: Photographs by Mila Teshaieva
Mila Teshaieva's multi-year retrospective photography collection, Imagined Communities, will be debuted at the MIT Museum on Sunday, July 30th. This timely feature explores constructed societies and an in-depth meditation on communities from an outsider's perspective — diving into political, cultural, and familial themes.

Stay outside the frame and in the know
GET ALLSTON'S INSIDER TIPS AND EXCLUSIVE OFFERS
10,000 Miles Along the Yangzi River
Take a journey along Asia's longest river at the Museum of Fine Arts with Wang Hui's 53-foot-long painting of the Yangzi River. This incredible work of art was created by Hui following his release from the imperial service over the span of just seven months. Explore its captivating beauty from Saturday, July 21st through Sunday, September 30th.
---