---
Your local guide to what's happening in Boston — with a flair for the avant-garde.
Boston Events & Local Happenings
Get Your Groove on at Fenway Summer Concerts & Berklee's Summer in the City Series
---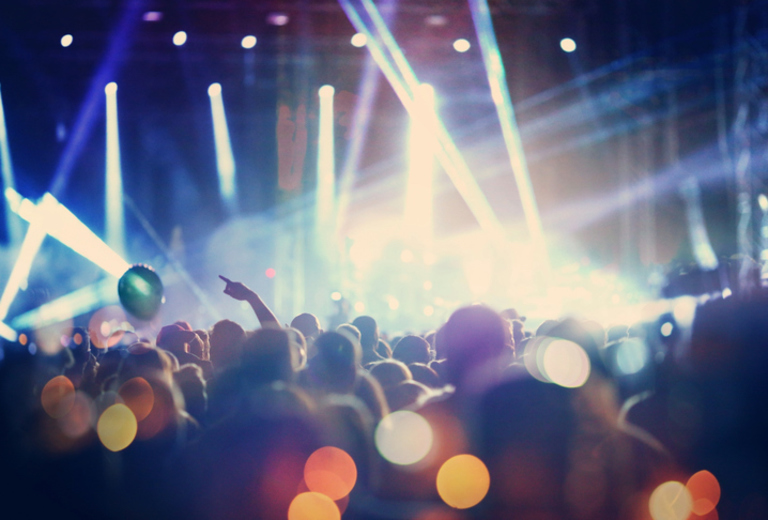 Get your dancin' pants on — lineups for the Fenway Summer Concerts and Berklee Summer in the City Series have been released! Use this handy guide to explore the best warmth-weather concerts in Beantown.
Fenway Summer Concerts
It's practically a rite of passage to catch a ball game at Fenway Park when visiting Boston (and of course, sing along to "Sweet Caroline" after a homer over the Green Monster). But did you know that between summer games the ballpark opens its doors to some of America's best musicians? Yep! Snag your tickets today and enjoy the following acts:
Luke Bryan
Thursday, July 5th, @5:00pm
Join country superstar Luke Bryan, Georgia songwriter Sam Hunt, "The Voice" singer Morgan Wallen, and Nashville newcomer Carly Pearce to keep your July 4th week rollin'!
Foo Fighters
Sunday, July 21st & Sunday, July 22 @5:30pm
Everyone's favorite grunge kings will rock out for two days straight, celebrating their ninth studio album.
Jimmy Buffett and the Coral Reefers
Thursday, August 9th @7:00pm
Parrot Heads rejoice! Jimmy Buffett will return to Fenway in August for the first time in 16 years. (You know, back in 2004 when the Sox won the World Series for the first time in 86 years. A good luck charm indeed.)
Billy Joel
Friday, August 10th @7:30 pm
The New York Piano Man hits Fenway for his fifth consecutive summer, pumping out your favorite hits, from "Uptown Girl" and "We Didn't Start the Fire," to "Movin' Out" and "New York State of Mind."
Journey and Def Leppard
Saturday, Aug 11th @5:30pm
Scream your lungs out to "Pour Some Sugar on Me" and "Don't Stop Believing" with Journey and Def Leppard during their 58-date cross-country tour.
Pearl Jam
Sunday, September 2nd & Monday, September 4th @6:30pm
Famed grungers of the '90s make their way back to Fenway for the second time on September 2nd and 4th, celebrating their recent induction to the Rock and Roll Hall of Fame.
Berklee College of Music sets the foundation for some of the world's most successful musicians. Catch them in action before their rise to fame during Berklee's free Summer in the City Series, featuring over 400 acts across 24 venues. Here's a schedule of musicians performing in Cambridge, just one neighborhood away from Studio Allston:
Harvard Longwood Campus
25 Shattuck Street, Cambridge

7th Degree; Wednesday, July 11th @12:30 pm
7th Degree is a nine-piece band who joined forces to create a one-of-a-kind funk/fusion ensemble.
Nativa; Wednesday, August 1st @12:30pm
Nativa, a singer-songwriter, bassist, and guitarist from Medellín, Colombia blends traditional Andean Mountain music and pop and rock to stunning effect.

Stay outside the frame and in the know
GET ALLSTON'S INSIDER TIPS AND EXCLUSIVE OFFERS
Kendall Plaza
2 Cambridge Center, Cambridge

Spencer Nicholson; Thursday, June 21st @5:00pm
Spencer Nicholson doesn't confine himself to one genre. Influenced by Allen Stone, Justin Timberlake, and Michael Bublé, this Canadian singer-songwriter performs everything from pop and acoustic, to soul and R&B.
Kendall Square
300 Athenaeum Street, Cambridge, MA

Mayah Dyson; Thursday, June 28th @12:00pm
R&B and soul singer Mayah Dyson from Woodbridge, Virginia, boasts two-degrees of separation from Beyoncé, having been selected in the first season of Kelly Rowland's "Chasing Destiny."
Ready to book your summer stay? Check out our offers page for big savings!
---