---
Your local guide to what's happening in Boston — with a flair for the avant-garde.
Eat & Drink
Get Your Grub on at These 5 Boston Summer Food & Drink Festivals
---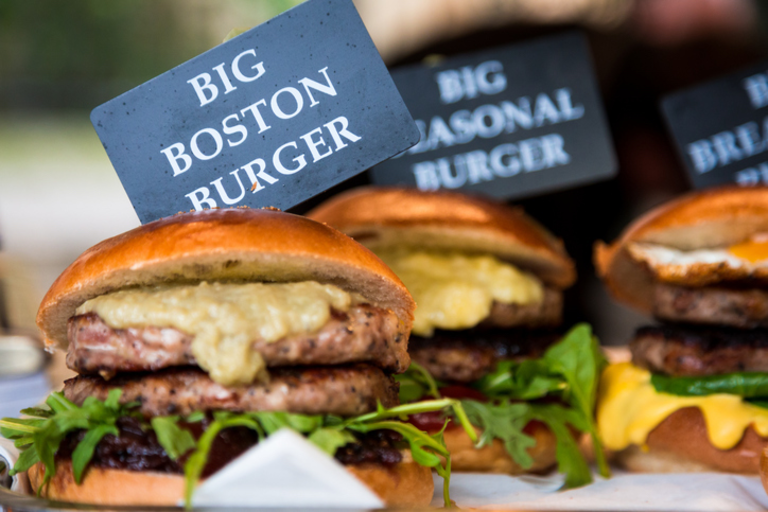 Hungry for more than just fast food and fine dining? Satisfy your appetite at some of the best food and drink festivals coming to Boston this summer.
A Taste of Ethnic Boston
Each year, A Taste of Ethnic Boston gathers to celebrate networking, inclusion, and food with over 300 chefs and restaurants from all walks of life. Participating restaurants include ChikChak, Chicken & Rice Guys, and Pho Le, along with a speech by guest Beverly Armstrong, the only woman of color in Massachusetts to run her own brewery. This event will be held at the dueling piano bar Howl at the Moon on Tuesday, July 31st, from 5:30pm–8pm.
Scotch and Cheese
Enjoy a decadent night of food and drink at The Haven's Scotch and Cheese event, held on Tuesday, July 24th, from 6:30pm–9:00pm. Boston Cheese Cellar's Adam Shutes and The Haven's Jason Waddleton will join forces to explore the flavor and history of scotch and cheese pairings, presenting guests will single malt imbibements, three select cheeses, and small tapas including scotch eggs, oatcakes, and deep-fried Mars Bars for dessert.
Let's Talk About Food Podcast
Take a quick walk from Studio Allston to the PRX Podcast Garage for food and a live showing of the local Boston podcast, Let's Talk About Food. Doors open at 6pm with catering courtesy of Clover Food Lab (think fast food but with farm-to-table-fresh quality), followed by a 30-minute taping of ten individuals recalling their favorite food memories in a five-to-seven-minute high-energy performance.
Iced Tea and Mocktails
Cool off with iced tea and fresh libations at Mem Tea Import's educational mocktail gathering on Saturday, July 21st. Using simple tea syrups, juices, herbs, and fruit, this expert-led event explores processing methods and their profound impact on the flavor profiles and health benefits of tea.

Stay outside the frame and in the know
GET ALLSTON'S INSIDER TIPS AND EXCLUSIVE OFFERS
Demo Day in The KITCHEN: Frozen Food Science
Don't forget to leave room for dessert! Free and open to the public, Demo Day in The KITCHEN: Frozen Food Science will dive into the science of ice cream sandwiches with expert chefs, followed by a delicious medley of samplings. Join in on the fun on Saturday, July 21st, at the Boston Public Market.
Miss a festival? Grab some food at Casacana instead!
---