---
Your local guide to what's happening in Boston — with a flair for the avant-garde.
Arts & Culture
5 Fun Facts You Didn't Know About Allston
---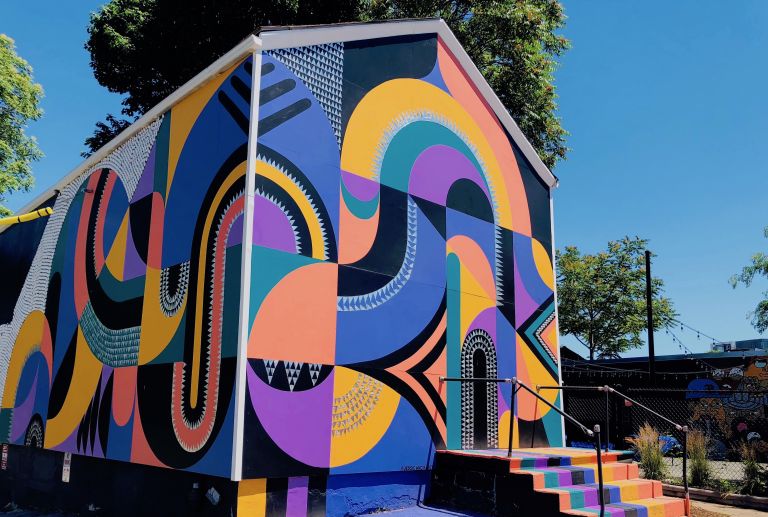 Time to freshen up on your Allston knowledge! Wow your friends after your visit to Studio Allston with these 5 fun facts about the neighborhood.
1. Allston Christmas
September 1st is Boston's biggest move-in day, coined "Allston Christmas" due to the amount of previously loved goods up for grabs. If you happen to walk by, you can find some serious steals, like art, books, furniture, records, and even bikes — all for free!
2. Allston Squirt Gun Day
Allston Squirt Gun Day is held yearly in late August. Participants gather at the intersection of Harvard Avenue and Brighton Avenue, donning all-green apparel. In 2009, the Squirt Gun festival was declared a sanctioned event in nearby Ringer Park!
3. Zip-Code Claim to Fame
"Oh, two, one, three, four!" may ring a bell when you hear it. This famous tagline is featured in the ongoing PBS children's show, Zoom! The jingle derives from the television's old set located on Western Avenue in Allston with the zip code 02134.
4. The Horace Mann School for the Deaf and Hard of Hearing & Helen Keller
Allston is home to the The Horace Mann School for the Deaf and Hard of Hearing, the oldest public day school for the deaf and hard of hearing in the United States! Alexander Graham Bell and Helen Keller were closely affiliated with the school in its early years.
5. Home of the Boston Braves and American Football League
Major League Baseball's Boston Braves played at Braves Field (now Boston University's Nickerson Field) on the Eastern edge of Allston from 1915 to 1952. The Boston Patriots of the American Football League (now the New England Patriots of the National Football League) also played four seasons on the same field from 1960 through 1962!

Stay outside the frame and in the know
GET ALLSTON'S INSIDER TIPS AND EXCLUSIVE OFFERS

Book a room today and explore historical Allston for yourself!
*Allston wall mural designed by Baltimore-based artist team Jessie and Katey.
---