---
Your local guide to what's happening in Boston — with a flair for the avant-garde.
Boston Events & Local Happenings
'Tis the Season to Shop: Harvard Square Holiday Fair
---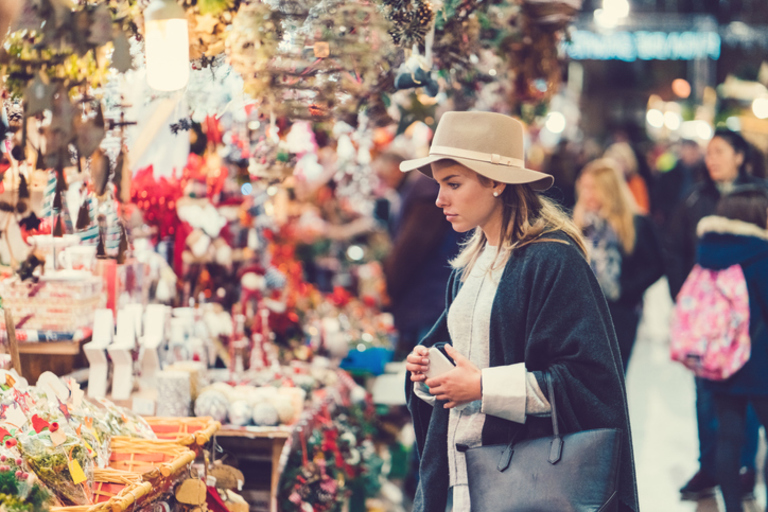 Need a last-minute Christmas gift? Head over to Harvard Square during your visit and snag some handmade goods at their annual Holiday Fair!
More Than Just a Market
The Harvard Square Holiday Fair is back for its 33rd year! Open the weekend of December 14th–16th, and December 20th–23rd, this market will feature an alternative selection of artisan goods by New England vendors and world-traveling importers. The market also hosts a bumpin' playlist to get shoppers in the holiday spirit (and maybe start a dance party).
Vendors
The fair's vast selection of vendors offer unique gifts that you won't find at the mall. Some of our favorites include Abby Rose Pottery, Anglerfish Jewelry's LED-illuminated accessories, Black Flower Chocolate treats, Lightening Willow Farm's organic body products, and hand-painted scarves by Silken Dreams. Stop by to see over 50 shops for yourself!
Admission & Directions
Admission is free! And even if you don't make a purchase, the fair is worthwhile. You'll find plenty of locals to chat with and also marvel at the historic beauty of old Harvard Square. Visit between 11:30am and 7pm on weekdays, 10am–7pm on Saturdays, and 12pm–6pm on Sundays.

Stay outside the frame and in the know
GET ALLSTON'S INSIDER TIPS AND EXCLUSIVE OFFERS
To get there from Studio Allston, walk to the corner of Western Avenue and Everett Street, hop on the 86 bus, and get off at the Harvard Stadium stop. The fair is held at St. Paul's Church Hall on 29 Mount Auburn Street, about four blocks away. Check out the fair's Facebook page for more details.
Looking for more fun this winter? Get your rock on at a winter show!
---