---
Your local guide to what's happening in Boston — with a flair for the avant-garde.
Boston Events & Local Happenings
Rock On: Hassle Fest 10 Underground Music & Art Festival
---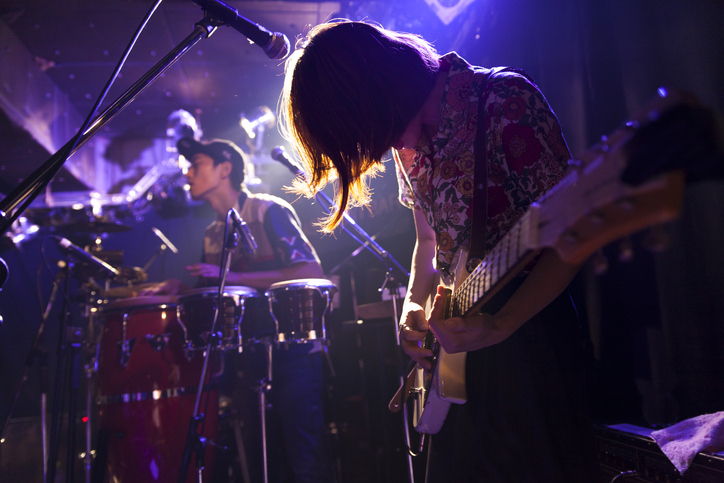 What You Need to Know

Hassle Fest is an annual music and art celebration held each year by the Brain Arts Organization's Boston Hassle — a non-profit that fosters an innovative, compelling, and interconnected arts community in the greater Boston area through inclusive grassroots culture (no commercial music or art here!). This year, Hassle Fest will be held Friday November 9th, through Saturday, November 10th, at various underground venues in Allston, Cambridge, and Somerville.
Music Lineup

November 9th hosts the music portion of Hassle Fest. Here are some of our favorite acts on deck:
Techno/Dance Shows:
Cambridge Elks Lodge @6:30pm; $18
DJ Richard: 12-1:30am

Shawn O'Sullivan: 11pm-12am

Isabella: 10-11pm

Cienfuegos: 9-10pm

!@#$%: 8-9pm
Underground Pop Shows:
The Lilypad @7pm; $15
Lily and Horn Horse: 12-1am

Mini Dresses: 11-11:40pm

Old Wave: 10-10:40pm

Beverly Tender :9:05-945pm

Funeral Advantage: 8:15-8:50pm

Sweetcreem: 7:30-8pm
Experimental Rock/Post-Punk Shows:
Green Street Studios @6:30pm; $15
WUME: 11:30pm-12am

Wax Chattels (NZ): 10:40-11:10pm

Drahla (UK): 9:50-10:20pm

Lina Tullgren: 9-9:30 pm

Charlie Looker: 8:10-8:40pm

Gizzards: 7:25-7:50

Planet of Adventure: 6:35-7pm
Art Lineup

The latter half of the fest is celebrated on November 10th, and includes a handful of art exhibits and vintage markets, most of which are free!
Green Street Studios Exhibitions
Green Street Studios; 3-10pm; free admission
Pop-up art exhibition and the Hassle Mystery Box (an immersive experience of color, light, and texture).


Stay outside the frame and in the know
GET ALLSTON'S INSIDER TIPS AND EXCLUSIVE OFFERS


Collectors & Collectives Black Market Flea Vinyl & Art Fair
Zone 3; 3pm-8pm; free admission
Discover rare underground records to add to your collection!

Weird Storytime & Music
Industry Lab @ 8pm; $5
Gather round for a really weird night of storytelling and music!
Getting to Hassle Fest

Hassle Fest is only a short bus, cab ride, or walk away from Studio Allston. Take the 70 to get to the Cambridge Elks Lodge, The Lily Pad, Green Street Studios, and Industry Lab. Zone 3 is just a 5 minute walk down Western Avenue.

Ready to rock out? Check out our Instagram-worthy rooms and book a stay!
---