---
Your local guide to what's happening in Boston — with a flair for the avant-garde.
Boston Events & Local Happenings
Laugh out Loud at These Upcoming Boston Comedy Acts
---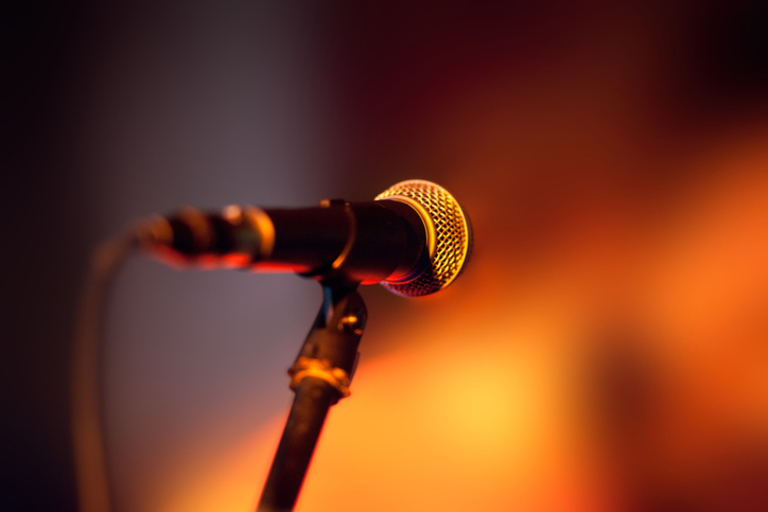 Boston boasts some of the best comedians on the East Coast! Laugh out loud at one of our five favorite upcoming comedy acts of the summer.
Michael Rapaport
Actor, director, comedian, and podcast host Michael Rapaport will be hosting a live recording of his podcast "I Am Rapaport" at The Wilbur on Saturday, August 25th. Tune in as Rapaport dissects a topic of choice in hilarious detail with co-host Gerald Moody. Tickets sold out fast in New York and Los Angeles, so grab a ticket ASAP!
The Comedy Studio at Remnant Brewing Company
Celebrate the grand opening of Remnant Brewing Company with a night full of comedy and hops on Wednesday, August 8th. Freshly brewed beer will be dished on the patio while local comics, including Dan Crohn, Kathe Farris, and Vally D, bring on the laughs. One-hundred percent of proceeds go to the Community Action Agency of Somerville, so be sure to bring a donation of at least five dollars.
World Series of Comedy
Catch one of six shows this August during the World Series of Comedy, where 40 comedians battle for trip to Las Vegas, all determined on audience votes! The lineup is under wraps until the night of, but you can expect plenty of humor from local, ametuer, and professional comedians alike.
Boston Comedy Blowout
Old-school Boston comedians Lenny Clark, Steve Sweeney, Tony V, Christine Hurley, and Jimmy Dunn will join forces on Sunday, August 26th, for the Boston Comedy Blowout. "Big Names" and "Bold Jokes" is the the theme, brimming with Boston accents and East Coast humor. Check out a preview of their legendary jokes to pregame for the big night!

Stay outside the frame and in the know
GET ALLSTON'S INSIDER TIPS AND EXCLUSIVE OFFERS
Improv Boston
Pay homage to our local improv experts at Improv Boston every Thursday, Friday, and Saturday night this summer. Each on-the-spot performance guarantees its own unique flavor, and encourages audience participation!
Grab a bite to eat before the big show at our new restaurant, Casacana!
---