---
Your local guide to what's happening in Boston — with a flair for the avant-garde.
Boston Events & Local Happenings
Our Favorite Beaches Near Boston
---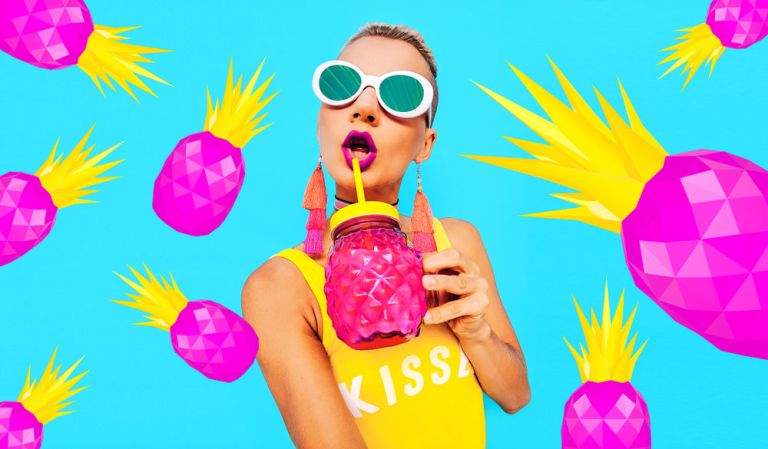 Can't escape to a tropical island this season? You can still invoke the summer holiday feeling in Boston. Luckily, you don't need to go to Martha's Vineyard to feel the sand between your toes. These are our favorite beaches near Boston, most of them about an hour or less from Studio Allston.
Carson Beach
Location: 2010 Day Blvd., Boston, MA 02127
Distance from Studio Allston: Around 8 miles
Carson Beach is so close to Boston that it's accessible by public transport. It's located in Castle Island, an interesting and underrated historical site with unmatched views. Tan at Carson Beach in Dorchester Bay or stroll along the walkway joining the Boston Harborwalk. When you want to take a break from the sun, head to Fort Independence. This structure was built in the 19th Century and today is open for tours.
Wollaston Beach
Location: Quincy Shore Drive, Quincy, MA 02170
Distance from Studio Allston: Around 12 miles
Wollaston Beach is part of the Quincy Shores Reservation, a 15-acre stretch of land with beaches, fields, marshes and a lookout tower. Although its running and biking trails are the reservation's main draw, come summer, Bostonians flock to Wollaston Beach to escape the heat. You can also canoe, swim, kayak, fish or explore Moswetuset Hummock, a nearby National Historic Site.

Stay outside the frame and in the know
GET ALLSTON'S INSIDER TIPS AND EXCLUSIVE OFFERS
Lynn Shore and Nahant Beach
Location: 1 Nahant Road, Nahant, MA 01908
Distance from Studio Allston: Around 18 miles
Lynn Shore and Nahant Beach Reservation offer more than meets the eye. As a large nature reservation facing the Atlantic Ocean, you can choose to spend the day at King's Beach or Lynn Beach. However, Nahant Beach is the most popular option due to its stunning location at the end of a peninsula. Hiking, running and biking trails are available throughout the reservation, and, come summer, you can rent a canoe or kayak to explore the waters.
Nantasket Beach
Location: 212 Nantasket Avenue, Hull, MA 02045
Distance from Studio Allston: Around 25 miles
If you're up for a slightly longer drive, you won't be disappointed. The Nantasket Beach Reservation is a mile-long stretch of beach that comes to life every summer. Unlike the other spots on this list, Nantasket is all about beach vibes, summer concerts and a lively atmosphere.
Ready to spend a perfect day unplugging on the Massachusetts shores? Check out Studio Allston's special offers and stay at Boston's most creative boutique hotel.
---