---
Your local guide to what's happening in Boston — with a flair for the avant-garde.
Studio Allston News
Our Favorite Places to Break a Sweat in Allston
---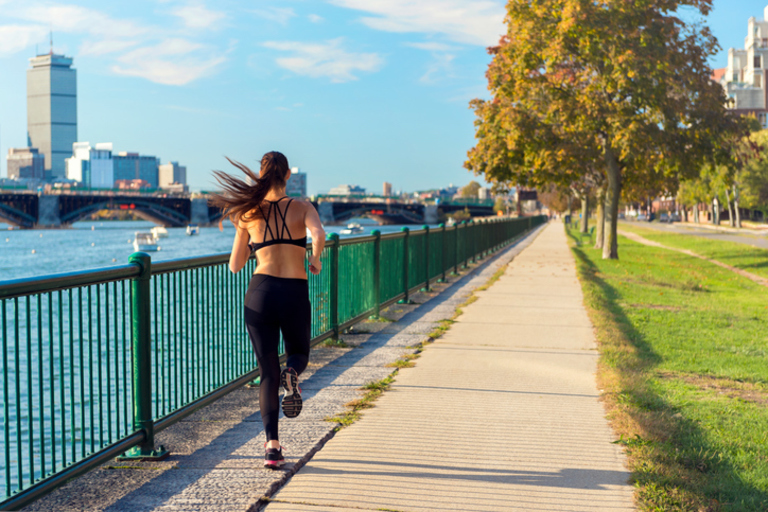 No need to stray from your workout plan when visiting Studio Allston. Check out five of our favorite nearby fitness spots to break a sweat during your stay.
Studio U
Looking for a mindful workout that still builds heat? Head over to Studio U, a health and wellness center that offers yoga and barre classes for both beginners and advanced students. Oh, and did we mention zumba? You can also your groove on with the girls at ballet and hip-hop-inspired dance classes!
Velocity Martial Arts & Fitness
Here in Boston, we're big on Martial Arts. Participate in award-winning programs and classes at Velocity Martial Arts & Fitness, located just down the street from Studio Allston (a breezy five-minute walk!). This comprehensive fitness center accommodates to a variety of the arts — including Seishin Martial Arts, Wushu, Kenpo, Brazilian jiu-jitsu, and more.
Boston Pole Fitness
Pole and aerial classes have received a lot of buzz in the media lately. Try out the latest workout trend at Boston Pole Fitness — Allston's local pole and aerial studio. Each class uses a classic fitness pole or suspended silk ropes to amp up your heartbeat, strength, and muscle tone. All skill levels are welcome.
CrossFit
Calling all CrossFit junkies: Don't miss out on gains during your visit! ONE Nation's Boston CrossFit Branch is just around the corner from Studio Allston! This 5-star-rated facility offers classes seven days a week, along with an open gym.

Stay outside the frame and in the know
GET ALLSTON'S INSIDER TIPS AND EXCLUSIVE OFFERS
The Charles River Path
Get in your cardio without spending a dime! The Charles River running and bike path neighbor Studio Allston, with an entrance on the northside of Soldiers Field Road. This 17-mile path loops around the coast of the river from Watertown all the way to the Museum of Science in the West End. Take the full loop or discover smaller paths along the way!
Prefer to work out in a gym? We've got you covered. Whenever you book at stay a Studio Allston, you gain free access to our gym, cardio machines, and weights! Make sure you stop by our offers page to score the best deal!
---