---
Your local guide to what's happening in Boston — with a flair for the avant-garde.
Eat & Drink
Our Favorite Pub Crawls in Boston
---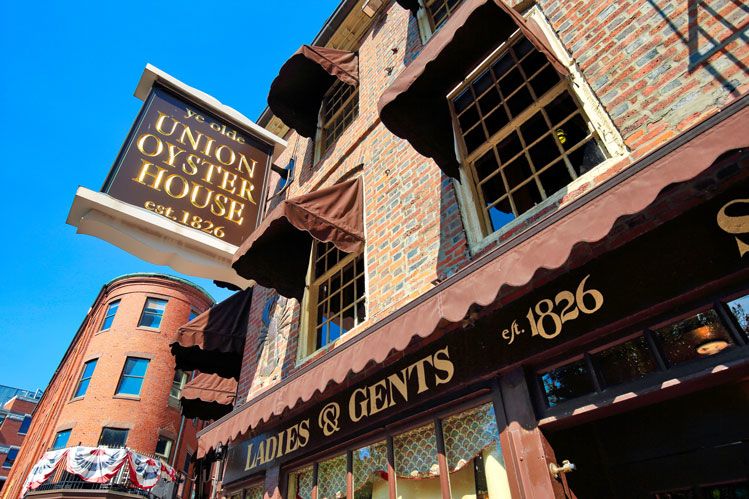 Exploring Boston's history is a must when visiting Beantown. If you're dreading a monotonous history tour, pub crawls are a creative, fun and different way to learn about The Freedom Trail, Fenway and the city's colonial past. Take a look at our pick of the best pub crawls in Boston.
Independence Pub Crawl of The Freedom Trail
Organized by Boston Crawling, the Independence Pub Crawl of The Freedom Trail. This tour focuses on showcasing the most exciting episodes in Boston's history with a twist. Explore four historic taverns, learn about the role beer played in events like the Boston Massacre and the landing on Plymouth Rock, and taste local brews.
Fenway Pub Crawl of Landsdowne Street
Boston Crawling is also responsible for the Fenway Pub Crawl of Landsdowne Street. If you're a fan of the Red Sox, this is the tour for you. You'll leave with buzz, courtesy of the local beers you'll sample and the exciting tales of Boston's baseball history.
Brews and Clues Events
Join the city scavenger hunts organized by Brews and Clues to earn your right to a few delicious cold ones. Their events combine pub crawls with history tours and trivia games.
Boston Tour
Discover Boston's revolutionary past, solve puzzles and answer questions while you stop by some of the city's most interesting bars. The Boston scavenger hunt takes place in Downtown Boston and should be completed in about four hours.
Fenway Tour
Calling all baseball fans once again! The Fenway scavenger hunt will give you an insight into this neighborhood's rich past while testing your baseball and Red Sox knowledge.

Stay outside the frame and in the know
GET ALLSTON'S INSIDER TIPS AND EXCLUSIVE OFFERS
Seasonal Events by PubCrawls
If you want to explore Boston during a special holiday, you can't go wrong with the seasonal pub crawls in Boston organized by PubCrawls. Choose from holiday events like the Ugly Sweater Pub Crawl, Saint Paddy's, Cinco de Mayo, 4th of July or New Year's pub crawls.
Are you looking for even more unique ways to experience Boston? Then, book a room at Studio Allston, where art meets hospitality.
---