---
Your local guide to what's happening in Boston — with a flair for the avant-garde.
Boston Events & Local Happenings
Our Favorite Winter Markets in Boston
---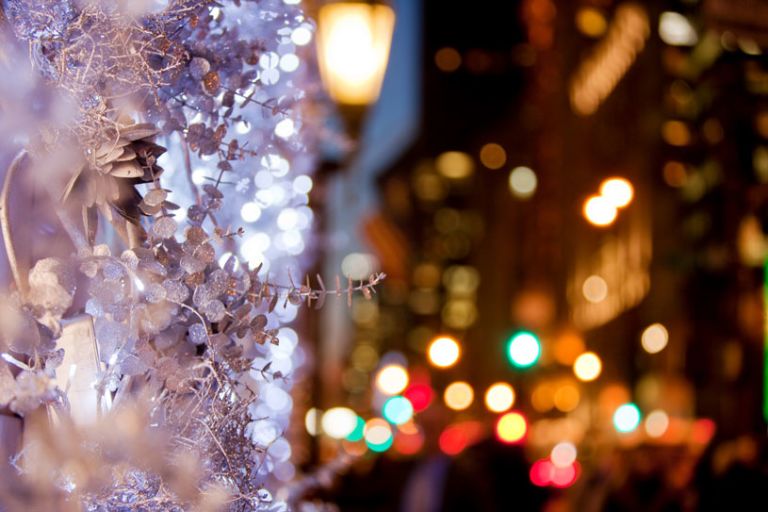 Beantown has dressed for the holidays! Combining yuletide traditions, contemporary art and crafts, eye-popping technology and design, Boston's markets have it all covered. Experience a mixture of history and modernity at these great winter markets.
Faneuil Hall
The quintessential Boston markets becomes a holiday wonderland during winter. Maybe it's the merry stores like Christmas in Boston or the delicious eateries, but we just can't get enough of Faneuil Hall. Stop by the Blink! show, a light and sound experience with a Christmas tree, the tallest in Northeastern United States, at its center. This show is perfect for families but adults will also enjoy it.
SoWa Winter Festival
Believe it or not, the biggest holiday and winter festival in Boston isn't in Faneuil Hall. Every year, SoWa, which stands for South of Washington, organizes the SoWa Winter Festival. This eclectic and artsy district brings together over 100 vendors who sell everything from art to modern designs and gourmet food. Be ready to spend a whole day getting lost among the stalls.

Stay outside the frame and in the know
GET ALLSTON'S INSIDER TIPS AND EXCLUSIVE OFFERS
Harvard Square Holiday Fair
Located at the foot of St. Paul Church in Cambridge, Harvard Square Holiday Fair is a favorite annual attraction. Injected with a youthful spirit that is only possible in a college town, this craft fair feels more like a party. If you're looking for a creative and one-of-a-kind gift, this is the place to go. You can find gifts of all price ranges, so you don't have to worry about breaking the bank.
Allston-Brighton Winter Market
We like to keep things local and this time is no different. The Allston-Brighton Winter Market is becoming a beloved tradition that features the best of our neighborhood. This four-day event has vendors of crafts, accessories, artisan gifts, contemporary and fine art, live music and seasonal eats.
Do you want more Boston travel tips? Follow the Studio Allston blog! Book one of our special offers and #StayOutsideTheFrame
---