---
Your local guide to what's happening in Boston — with a flair for the avant-garde.
Boston Events & Local Happenings
Summer in the City: Outdoor Boston Events You Can't Miss
---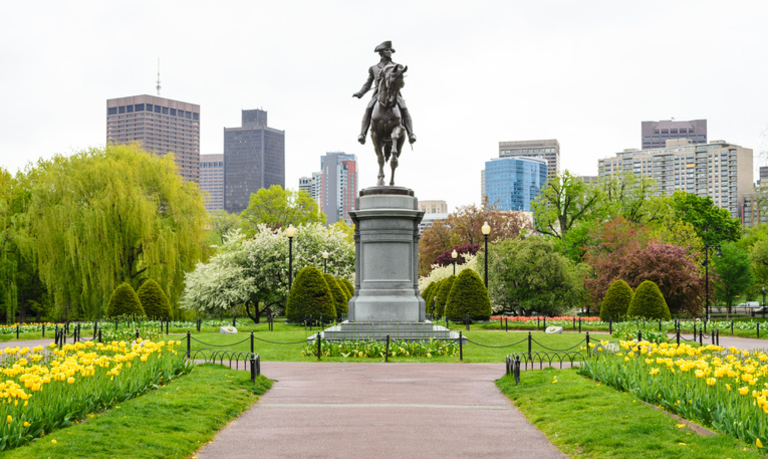 Summer has officially arrived in Beantown. Get outside and make the most of your stay at Studio Allston with fresh food, cold drinks, and partying under the summer sun.
Boston Pizza Festival
All-you-can-eat pizza? Live entertainment? Booze and games? We're in. Held on Saturday, July 7th, and Sunday, July 8th at City Hall Plaza, the 2018 Boston Pizza Festival is all about embracing the 'za — from Neapolitan, Sicilian, and New York styles, to Greek, gluten-free, and vegan alternatives. Snag a ticket ahead of time for $35 dollars, or at the entrance, day of, for $45.
Outdoor Movies at the Hatch Shell
Sit back and relax alongside the Charles River for an outdoor movie screening projected on the Hatch Shell. And the best part? All showings are free! Catch a wide array of flicks, including Despicable Me 3, Jumanji, Beauty and the Beast, and Thor, every Friday night from June 22nd to August 24th.
ArtBeat 2018
Each year ArtBeat shuts down Davis Square for one of the city's largest and most innovative arts festivals, featuring over a dozen bands, dance troupes, 75 craft vendors, and artisanal food. This year's festival will be held on Saturday, July 14th, with a flip/upside down theme meant to explore life and art from a fresh new perspective. Installations and displays are kept under wraps, but fingers crossed for a Stranger Things-style upside down meets Willy Wonka interpretation.
WGBH's Craft Beer Festival Fundraiser 2018
Head over to our sister neighborhood, Brighton, on Saturday, July 14th, to sip on fresh brews in the summer heat at WGBH's Craft Beer Festival Fundraiser. For a donation fee of $45 (that goes towards the local music scene!), enjoy dozens of craft beer from New England breweries, including Mighty Swell, Ommegang, Cheeky Monkey, and Narragansett.

Stay outside the frame and in the know
GET ALLSTON'S INSIDER TIPS AND EXCLUSIVE OFFERS
Boston Summer Cruise Series
All aboard! The Boston Summer Cruise Series is back with some of your favorite DJs. Get your groove on as you sail across the harbor to EDM gurus Gud Vibrations, Goldfish, Dirty Bird, and more.
Ready to book your summer stay at Studio Allston? Be on the lookout for summer savings on our site!
---