---
Your local guide to what's happening in Boston — with a flair for the avant-garde.
Studio Allston News
Studio Allston Fall 2019 Art Shows: Stephanie Saunders
---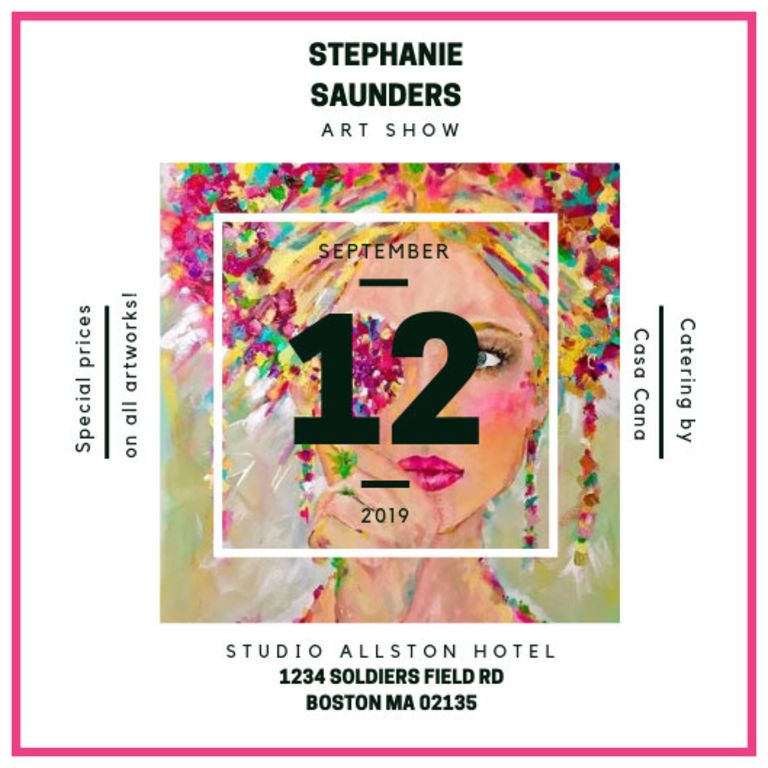 Studio Allston, where art meets modern hospitality, is the heart of local creative talent. Not only do we showcase artwork on every inch of our hotel, but we also support new artists through regular art shows. Our Fall 2019 art calendar is an exciting one. Continue reading to learn about upcoming shows of Boston-based artists and get a sneak peek into our first featured artist!
Studio Allston Fall 2019 Art Calendar
Art is continuously evolving and so is Studio Allston. In the past, we have adorned our walls with astounding photography. This season, we're branching out to cover all forms of visual art: painters, silk printing, screenprinting and more. If you want to see what Boston's contemporary art scene looks like, Studio Allston is the place to be.
Stephanie Saunders' Solo Exhibit at Studio Allston
Date: September 12, 2019 from 6:30 pm to 9:30pm.
Studio Allston is kicking off the Fall 2019 season with visual artist Stephanie Saunders. Stephanie's artwork will be on display across the hotel's public spaces and up for sale at a limited special price for attendees of the event. This will also be your chance to tuck into small bites prepared by Casa Caña. Join us for a night of drinks, light appetizers and, of course, amazing art!

Stay outside the frame and in the know
GET ALLSTON'S INSIDER TIPS AND EXCLUSIVE OFFERS
About Stephanie Saunders
Stephanie has earned bragging rights for graduating from the school of the Museum of Fine Arts, Boston. She's the real deal. Her mixed media paintings explore the shapes of the female body while expressing messages of personal transformation, beauty, freedom, and spiritual realization. However, the uniqueness of her work lies on Stephanie's storytelling ability. Through her paintings, she visually transports the viewer to a state beyond ordinariness.
To learn more about Stephanie, check out her website and social media. If you liked her work, be sure to check out her online store selling high-quality prints. Or, better yet, join us on September 12 and purchase her work at a special price!
Can't make it to this show? Stay tuned for updates on future shows through December!
---