---
Your local guide to what's happening in Boston — with a flair for the avant-garde.
Boston Events & Local Happenings
10 Things to Do in Boston That Don't Cost a Dime
---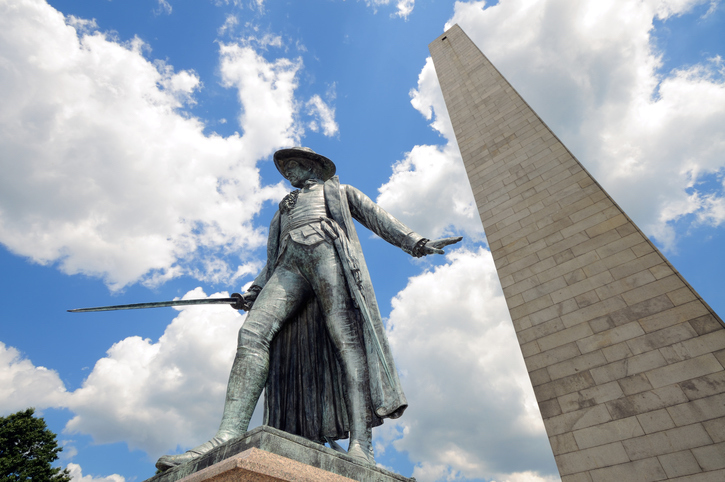 Trying to save a buck during your trip? Look no further — Boston is brimming with free activities, year-round. Here's 10 fan-favorites to take full advantage of.
1. Boston Public Library
In additions to endless isles of books (bookworms rejoice!), the Boston Public Library has an impressive collection of paintings, sculptures, and time-honored architecture to marvel at. There's also a bevy of free concerts, lectures, workshops, and children's events.
2. Stargazing at Coit Observatory
The Boston University Coit Observatory offers a free night to the public each Wednesday to observe the stars through high-tech telescopes and binoculars. Be sure to book a reservation, as capacity is limited.
3. New England Aquarium
Passing by the New England Aquarium? Pay the seals a visit! You can view them in an impressive tank that mimics their native home in the sea, year-round.
4. Boston Freedom Trail
Trek back in time along the two-and-a-half-mile Freedom Trail, featuring 16 historic sites from the Revolutionary War. Free, guided tours are held April–November. RSVP before your trip to secure a spot.
5. USS Constitution
Explore the world's oldest commissioned warship, the USS Constitution, with a free tour led by navy officers. Admission is free, but you will need to bring a valid ID.
6. Faneuil Hall
Faneuil Hall is frequented for food and shopping, but there's also plenty of history to be found. Peek into the Great Hall to witness Revolutionary War enactments, take a picture next to the statue of Paul Revere, or roam the narrow cobblestone streets.
7. The Boston Esplanade
The Boston Esplanade is a lush park that hugs the coastline of the Charles River. Take a ride or stroll down the bike or walking paths, picnic, or rest on a dock as sailboats pass by.
8. Hatch Memorial Shell
Nestled within the greenery of Esplanade you'll also find the Hatch Memorial Shell — a demilune, outdoor concert venue that hosts free outdoor activities, shows, and movie screenings when the weather is warm.
9. Bunker Hill Monument
Climb 295 steps to the top of the Bunker Hill Monument — an obelisk tower that marks the battle that turned the tides of the War for Independence — and take in a panoramic view of Beantown!

Stay outside the frame and in the know
GET ALLSTON'S INSIDER TIPS AND EXCLUSIVE OFFERS
10. Museum of Fine Arts
Visit the famous Museum of Fine Arts after 4 PM on Wednesdays for free (you can also offer a up small donation)! This historic museum features 53 galleries exhibiting art from the pre-Columbian era up through the 20th century.
For more fun Boston activities and guides, visit our other blog posts. And don't forget to save even more when you book Studio Allston for three nights or longer.
---