---
Your local guide to what's happening in Boston — with a flair for the avant-garde.
Eat & Drink
Where to Find Warm Winter Drinks in Boston
---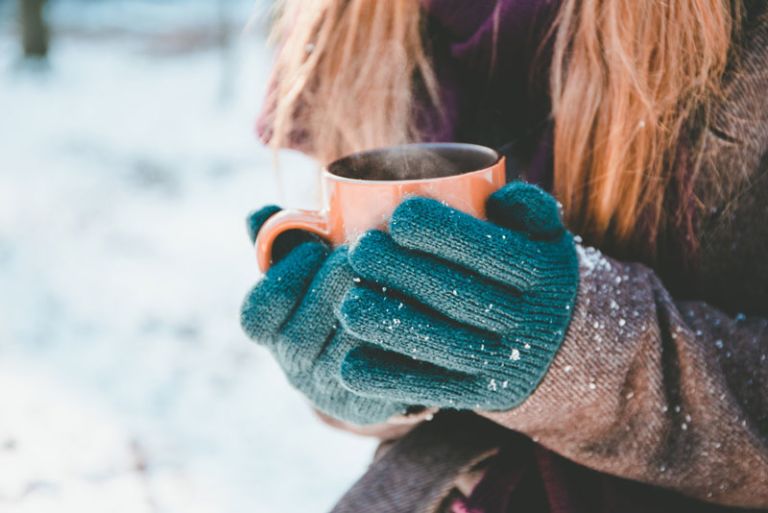 Is the winter chill getting to you? Put your coat on and head out to find wintery drinks. Get a taste of Boston in winter at these markets, pubs, and restaurants.
Boston Public Market
Location: 100 Hanover Street, Boston, MA 02108
Go if you're craving: Local eats
Experiencing local flavors is one of the best things about traveling. Boston Public Market offers exactly that. Spend an afternoon tasting, exploring, shopping, and tasting some more. Every vendor is independent and proud to be from Massachusetts.
Cambridge Brewing Company
Location: 1 Kendall Square, Cambridge, MA 02139
Go if you're craving: Seasonal brews
Here are some brews from Cambridge Brewing Company that are perfect for cold days: "It Takes A Village, People!," an autumnal spiced wild ale, "Last Dance With Mary Jane," a brown ale with peanut butter, molasses, and peanut pumpkins, or "Kiss My Kvass," a sourdough rye ale with spices. if you want a bottle, we suggest ordering "The Great Pumpkin Ale," brewed with local pumpkins and autumnal spice or "Cerise Casée," a wild sour ale with cherries from the CBC Solera.
Casa Caña
Location: Right at Studio Allston!
Go if you're craving: Caribbean vibes
Casa Caña is Boston's favorite Latin kitchen. This winter, spice things up a bit by ordering a special cocktail called "The Warm Up." This delectable concoction is made from Redemption Rye, King's Ginger and DownEast Winter Cider, topped with a cinnamon stick. Join us at Casa Caña, voted Boston's most beautiful restaurant by Eater awards! Check our events page to find out about the latest happenings in Studio Allston and Casa Caña.
MET Back Bay
Location: 279 Dartmouth Street Boston, MA 02116
Go if you're craving: Hot chocolate
MET Back Bay is a bar located in a 19th Century building distinguished for its timeless class. This winter, try their unique hot chocolates. "Classic" with marshmallows, cocoa powder, whipped cream, and optional Bailey's. "Pumpkin Dulce" with salted caramel, a churro, and optional caramel vodka. "Peppermint" with candy cane, whipped cream and optional peppermint schnapps. "Toasted Coconut" with toasted coconut flake, nutmeg, and optional spiced rum. If you can't decide, order a hot chocolate flight with all four flavors.

Stay outside the frame and in the know
GET ALLSTON'S INSIDER TIPS AND EXCLUSIVE OFFERS
Russell House Tavern
Location: 14 JFK Street, Cambridge, MA 02138
Go if you're craving: Hot cocktails
This Cambridge tavern is a favorite for creative hot cocktails. Every winter, Russell House Tavern adds a couple of seasonal drinks to their already comprehensive cocktail menu. Order an eggnog topped with a cinnamon stick and made with Single Cask rum by Privateer Rum. Pair your drink with one of their popular burgers, some made with seasonal ingredients and others made with classic ones.
Get more tips on Boston's dining and nightlife scenes on the Studio Allston Blog.
---