---
Your local guide to what's happening in Boston — with a flair for the avant-garde.
Eat & Drink
Frozen Treats in Boston to Beat the Heat
---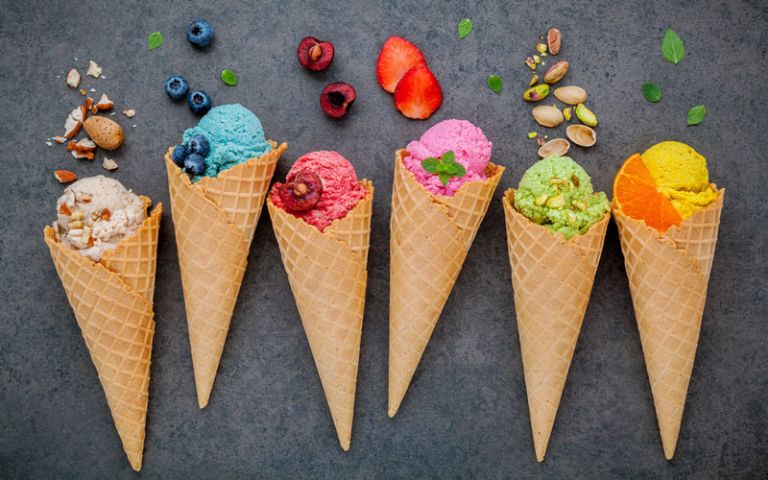 On those summer days when the sun shines incessantly, humidity reaches sticky levels and there's no wind to speak of, you may need to run for cover. The cure for Boston's hottest days is simple: Ingest something delicious and blissfully cold. Be it ice creams, frozen cocktails or slush tea, Beantown has a little of everything.
Coffee & Tea
Studio Allston is located in the heart of Boston's young and hip community. We know that entrepreneurs and students live on some form of caffeine. We've covered the best tea houses in Allston, where you can find versions of iced tea, slush tea or tea-infused shaved snow. If you prefer something a little stronger, take a look at the selection of our favorite coffee shops and cafés in Allston. Order a frozen specialty coffee, work on your latest project or simply chat with the locals.
Ice Cream
When you want a glorious melt-in-your-mouth ice cream, Boston has scrumptious options. You0ll have a hard time deciding among sorbets, decadent gelatos or frozen yogurt.
Froyo World
Location: 157 Harvard Ave, Boston, MA 02134
This chain serves some of the best frozen yogurt in town. They have over 100 flavors and around 50 toppings. You'll feel like a kid in a candy store.
Amorino
Location: 50 John F. Kennedy Street, Cambridge, MA 02138
This international chain does gelatos and sorbets with only ingredients of the highest quality, hence their world-wide success! You don't need to travel to Italy to try the real thing.
J.P. Licks
Location: 1312 Massachusetts Avenue, Cambridge, MA 02138
Vermont has Ben & Jerry's and Massachusetts has J.P. Licks. Born in Jamaica Plain in the 80s, this eclectic ice cream chain serves quirky and memorable flavors.
Frozen Cocktails
Enjoy a night out in Boston at any of these hip bars & lounges serving cold or frozen cocktails. This is the time to saturate your Instagram with cool (no pun intended) cocktail photos.
The Automatic
Location: 50 Hampshire Street, Cambridge, MA 02139
This Cambridge bar is popular among college students in search of fun and affordable cocktails. Try their icy margaritas or the Mudslide frozen cocktail.
Banyan Bar + Refuge
Location: 553 Tremont Street, Boston, MA 02116
Pan-Asian gastropub serving cold and creative cocktails, as well as beer slushy. Yes, that's a thing!
Casa Caña
Location: 1234 Soldiers Field Rd, Boston, MA 02135
This Latin kitchen and rum bar brings Caribbean flair to Boston. What better way to cool down this summer than by sipping on a fresh, rum-based cocktail?

Stay outside the frame and in the know
GET ALLSTON'S INSIDER TIPS AND EXCLUSIVE OFFERS
If none of the above options quite match your taste, browse through our previous blog posts and read about the many dive bars and live music venues in Allston where you can order a few cold ones. For more Boston travel tips, follow the Studio Allston blog.
---