Studio Allston News
Studio Allston Artists That #StayOutsideTheFrame
---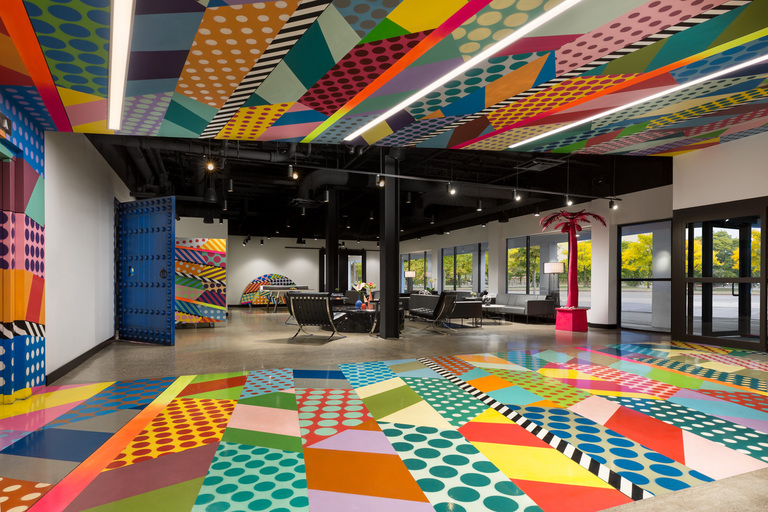 Here at Studio Allston, we're proud to collaborate with an array of artists who #StayOutsideTheFrame. Take a peek of their work on Instagram to get your creative juices flowing before your stay!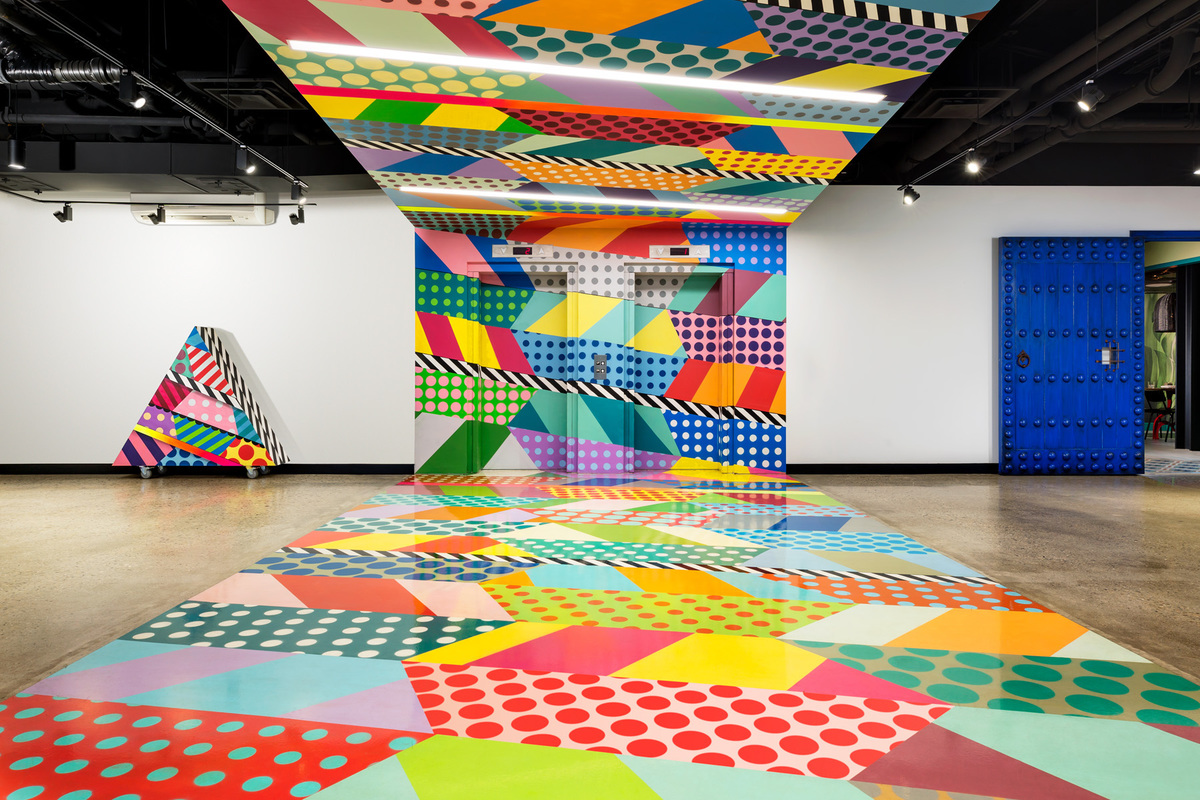 Jason Woodside (@jasonwoodside)
Jason Woodside is the brains behind the aesthetic of our eye-catching elevator bank. Hailing from New York City, Woodside is known for his spray-painted masterpieces designed with vivid coloration and an incredible sense of texture and depth.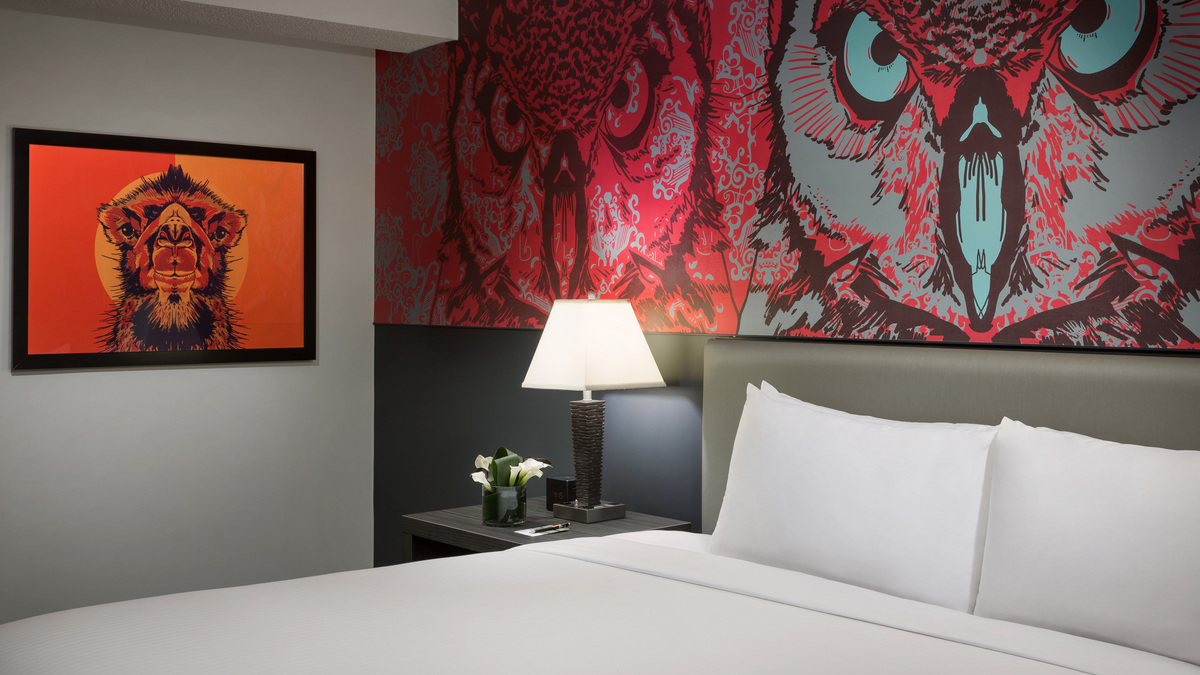 Jay Lacouture (@jayantidesigns)
Boston local Jay LaCouture made his mark at Studio Allston with beautifully rendered wall art found in nine of our guest rooms. In addition to being an impressive printmaker, Jay is also well-versed in portraits and animal profiles.


Mary Lewey (@maryelewey)
We were lucky enough to have hand-cut paper and collage extraordinaire Mary Lewey takeover our Instagram stories last fall. Check them out in our "Artists" highlights to see what a day in her life at Allston Studio was like!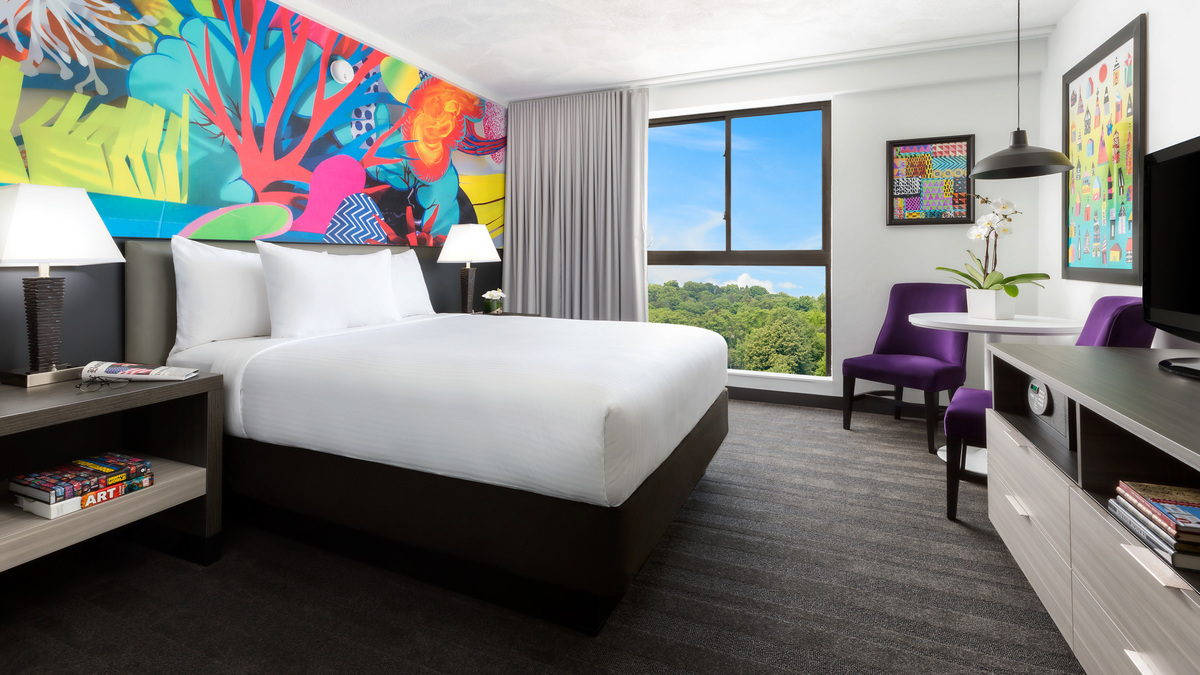 Maya Erdelyi (@mayaillusionerdelyi)
Maya Erdelyi is an award-winning animator, designer, and director specializing in handmade animations and collages inspired by the imaginary. Last fall we debuted her work in one of our rooms, based on cut-paper puppets from one of her own films!

Stay outside the frame and in the know
GET ALLSTON'S INSIDER TIPS AND EXCLUSIVE OFFERS




Molly Scannell (a_collage)
Molly Scannell's artwork can be found in 10 of our guest rooms. A lover of collage, Scannell manipulates to expand the story behind her images, creating digitally and in real life with keys, clicks, scissors, and glue. She also often distorts or erases faces to replace identity with landscapes, color, and shape. This allows viewers to bring their own impressions.
If you're an artist or influencer at Studio Allston and happen to snap a pic, be sure to tag us @HotelStudioAllston and hashtag #StayOutsideTheFrame!
---