---
Your local guide to what's happening in Boston — with a flair for the avant-garde.
Boston Events & Local Happenings
Upcoming Boston Plays and Performances
---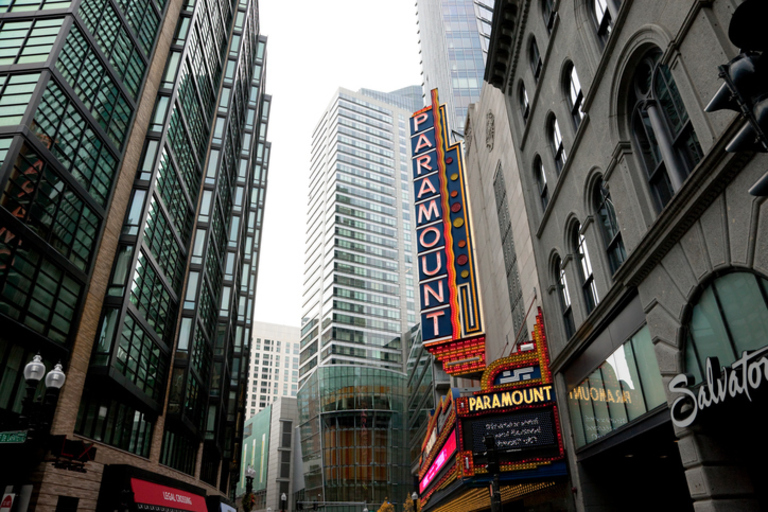 It's showtime, ladies and gentleman! Some of the best plays and performances are on deck in Boston, and we've mapped out a roster of our favorites.
Between Riverside and Crazy
Held at SpeakEasy Stage Company from Friday, September 14th–Thursday, October 13th, Between Riverside and Crazy transports viewers to the streets of Manhattan's rent-stabilized apartments, as told by an ex cop and a bizarre-yet-endearing set of characters. Directed by Stephen Adly Guirgis, Between Riverside and Crazy won a 2015 Pulitzer Prize for Drama.
Hamilton
Hamilton, (practically everyone's favorite Broadway musical) is back this summer, debuting on Tuesday, September 18th at the Boston Opera House. Based on Ron Chernow's biography of Founding Father Alexander Hamilton, Hamilton follows an immigrant from the West Indies who became George Washington's right-hand man during the Revolutionary War. The sing-along score fuses hip-hop, jazz, blues, rap, and R&B.
Book of Mormon
Another fan favorite, Book of Mormon, is ready to steal the scene at the Boston Opera House from Tuesday, August 14th–Sunday, August 26th. A recipient of nine Tony Awards, Book of Mormon shares the comedic adventures of two young Mormon missionaries preaching the Mormon religion in Uganda.
[Miss]
Part science, part comedy, [Miss] recalls the true story of the William S. Merrell Company and their uncanny battle over bringing thalidomide — an immunomodulatory drug used to prevent and treat skin disease caused by leprosy and assist in cancer treatment — to the United States. Winner of the 2017 Charles M. Getchell Award, [Miss] runs from Friday, August 24th–Saturday, September 8th.

Stay outside the frame and in the know
GET ALLSTON'S INSIDER TIPS AND EXCLUSIVE OFFERS
Meet Fred
Who says puppets are just for kids? Held at the Puppet Showcase Theater, Meet Fred explores the life of British puppet Fred, as his life begins to spiral out of control, through a dark, comedic performance. This sharp satire runs from Thursday, September 27th–Sunday, September 30th.

Looking for more live performances in Boston during your stay at Studio Allston? Click here for a lineup of Boston comedy and stand up shows this summer.
There's also plenty of savings in store when you book a stay for three nights or more or in advance!
---