---
Your local guide to what's happening in Boston — with a flair for the avant-garde.
College Guide
Best Back to School Tips for College Students
---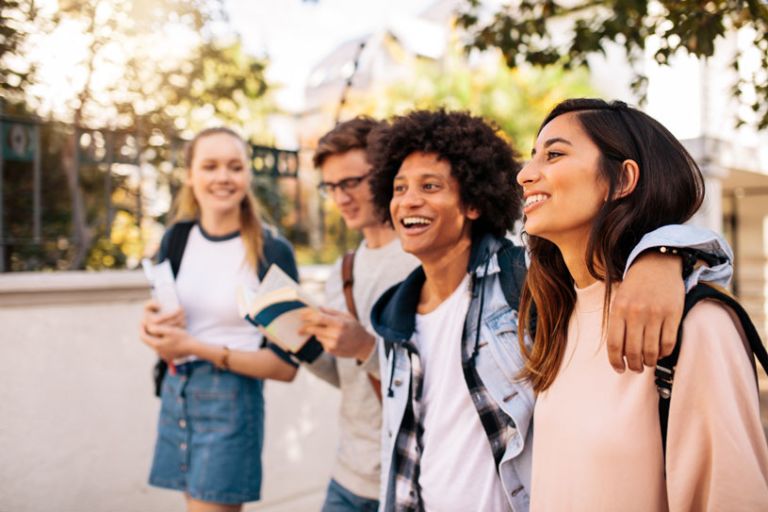 It's that time of year: buying school supplies, getting a new haircut and experiencing the back-to-school jitters. How will you make this your best academic year yet? By following these tips to stay organized, healthy and stress-free!
Get Organized and Stay Organized

Get a Planner
And not just any planner. Take the time to look for one that works for you. Maybe you need lots of blank space to get creative or you prefer a minimalist hourly layout. A quick search of great academic planners will give you an idea of what features to look for.
Use Colors and Categories
Once you have the perfect academic planner, get colorful post-its, markers and pens. Color-coding is an essential tool to locate relevant information at a glance. The same applies to books, handouts, print papers and supplies. Declutter your desk and organize into categories by using a filing system, folders and compartments. Do the same with your computer to avoid losing files!
Plan in Advance
There's nothing worse than getting to class only to realize that you left something behind. Get into the habit of packing your bag the night before and double-checking that you did save that file. That way, if you hit the snooze button too many times, all you need is to grab your bag and head straight to class.
Learn How to Handle Stress
No matter how much you want to channel your inner Hermione Granger, the reality is that most of us will succumb to stress at some point. How do you prevent it from pressing pause on your life?
Balance Rest and Exercise
Sleep as much as you can when you can! Turn off your phone and use a real alarm clock to improve your sleep. If you suffer from insomnia, exercise will help you rest better. When you need to stay up all night studying, do 100 squats instead of turning to caffeine.
Develop a Mindful Practice
Whether you meditate, paint, write or run, it's important to set time aside to just be. Leave your phone at home, go for a walk in one of Boston's parks, take art classes, join a spiritual group or meditate in your room a few minutes a day. Think of this as inexpensive therapy and quality "me time" that will get you back on your feet.

Stay outside the frame and in the know
GET ALLSTON'S INSIDER TIPS AND EXCLUSIVE OFFERS
Leave Room to Unplug and Unwind
All work and no play is no way to live. Anyone studying in Boston is lucky because there's never a shortage of events, exhibits and nightlife. In fact, on September 21, 2019, CollegeFest in back in Beantown. Head to Fenway Park with your college ID for a day of games and freebies from brands like Boston Red Sox, ARMY ROTC, Citizens Bank, Hubert's Lemonade and Timberland.
After you've settled into your routine, explore your new city. The Studio Allston blog has the best tips on Boston's hip nightlife and contemporary art.
---