Arts & Culture
Boston's Last Great Art Exhibitions of 2019
---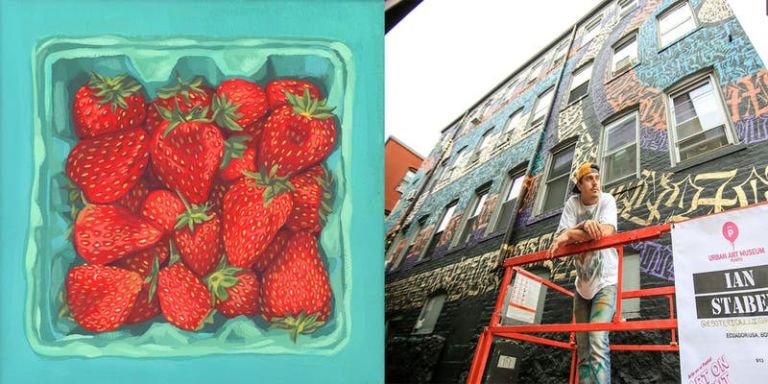 Finish the year with a taste of Boston's exceptional art collections. The following exhibitions represent some of the best contemporary and conceptual art from local and international artists. Whether you want funky and urban creations or bold and unforgettable artwork, the winter 2019/2020 season has something for everyone.
Studio Allston
Location: 1234 Soldiers Field Road, Boston, MA 02135
Admission: Free
Ending on: December 13, 2019
The Studio Allston Gallery is showcasing the art of two talented local artists: Ian Staber (ESOTERiC) and Julia Emiliani. Emiliani's bold illustrations and Staber's calligraphy-based graffiti painting make for a striking exhibition you won't soon forget.
Museum of Fine Arts, Boston
Location: 465 Huntington Avenue, Boston, MA 02115
Admission: Adults $25
Ending on: December 15, 2019
This is your last chance to explore the collection of defining images from the 20th century captured by some of the best photographers of the time: Berenice Abbott, Margaret Bourke-White, Robert Capa, Henri Cartier-Bresson, among others.
Ending on: January 20, 2020
Experience fantasy worlds and fairy tales through photographs created by five photographers: Shadi Ghadirian, Hellen van Meene, Paolo Ventura, Nicholas Kahn and Richard Selesnick.
Institute of Contemporary Art
Location: 25 Harbor Shore Drive, Boston, MA 02210
Admission: General Admission $15
Ending on: December 31, 2019
See the work of the four Boston-based artists selected for the biennial James and Audrey Foster Prize: Rashin Fahandej, Josephine Halvorson, Lavaughan Jenkins, and Helga Roht Poznanski. This prize is an effort to support Boston's contemporary art community.
Ending on: February 7, 2020
The boom of Kusama's art is unprecedented. Walk through the elaborate and imaginative galleries created by the artist's quirky mind. Tickets are in extremely high demand, so buy yours for early 2020 ASAP.

Stay outside the frame and in the know
GET ALLSTON'S INSIDER TIPS AND EXCLUSIVE OFFERS
Harvard Art Museums
Location: 32 Quincy Street, Cambridge, MA 02138
Admission: Adults $20
Ending on: January 5, 2020
This university museum has different galleries with rotating world-class exhibitions. "Crossing Lines, Constructing Homes" focuses on the lives and stories that are common among displaced people. Join the conversation on boundaries, belonging and identities.
Can't get enough of exquisite contemporary art? Studio Allston is not only a boutique hotel in a vibrant neighborhood. We're also a living art gallery featuring local talents. Come and stay in a room that's a work of art.
---