---
Your local guide to what's happening in Boston — with a flair for the avant-garde.
Eat & Drink
Discover Caribbean Vibes in Casa Caña
---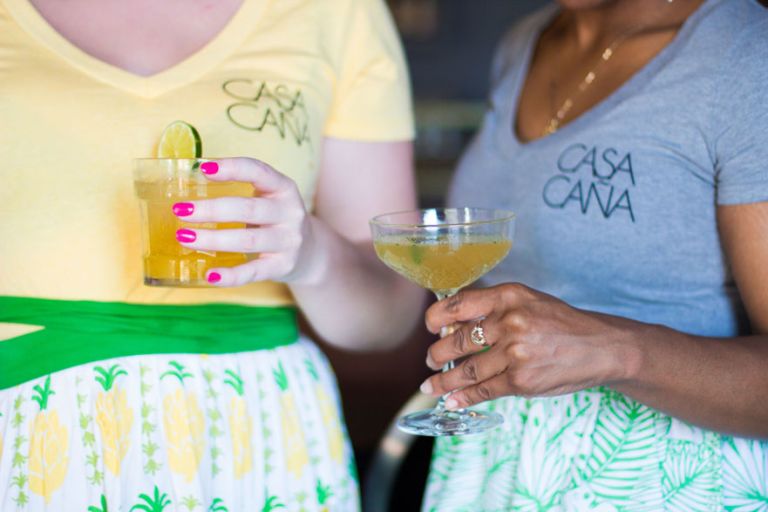 The Caribbean lives in the heart of Beantown. Where? At Casa Caña, of course! This Latin kitchen, rum bar & patio is the perfect place to spend a summer evening in Boston. Here are three reasons why you need to head there. Now.
The Outdoor Patio is Awesome
Who doesn't dream of spending a warm summer night in a stylish patio? At Casa Caña, you'll get this and more. With a cozy atmosphere, comfortable seating options and great opportunities to make new amigos, this is what #HavanaHighLife looks like.
The Cocktails Will Transport You To The Caribbean
Maybe humans haven't figured out how to teletransport themselves, but we have found ways to get pretty close to doing it—at least in our minds. All you have to do is order a mojito, a daiquiri or a copacabana, all served with delicious Latin spirits. If you want something else, try one of the rum-free cocktails with a tropical flavor that will make you forget you're in the middle of New England.
Enjoy Authentic Latin Heritage
Whether you want to learn how to work the hips and dance Salsa or prefer to tuck into some mouth-watering Cubanos, Casa Caña has it all. Everything from the decor, menu, music and events is designed to make Latinos feel at home and stir up everyone else's inner spicy Latino.
Take a look at our blog post on 5 Instagram-worthy menu items at Casa Caña to get a taste of what to expect from our chefs. If you're interested in Casa Caña's events and live music, check out their calendar and follow them on social media at @casacanaboston. And don't forget that Casa Caña and Studio Allston are roommates!

Stay outside the frame and in the know
GET ALLSTON'S INSIDER TIPS AND EXCLUSIVE OFFERS
Are you looking for other ways to make the most of beautiful sunny days in Boston? Check out our blog posts on our favorite beaches near Boston and where to get frozen treats near Studio Allston. When you're ready to book your stay, consult our Boston hotel deals and #StayOutsideTheFrame.
---