Studio Allston News
Studio Allston's October and November Art Shows
---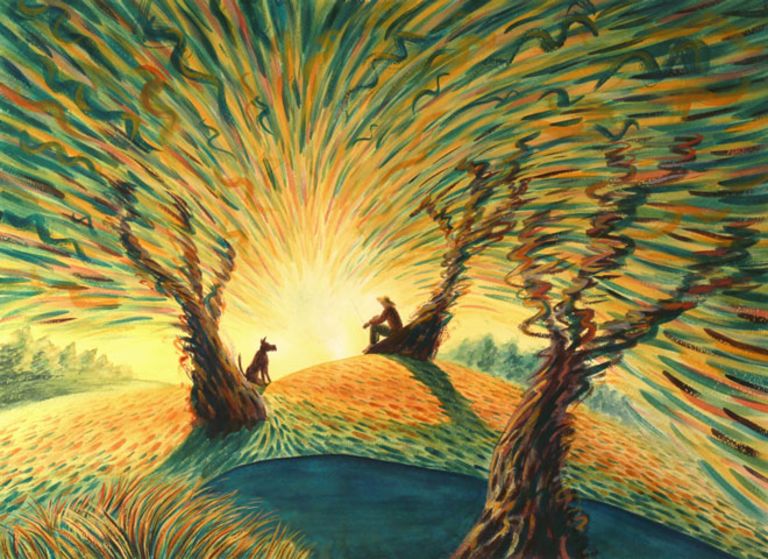 Our lineup of Boston-based artists continues to unfold. If you haven't joined us yet, now is the time. If you have, welcome back! September's show featured the talented Stephanie Saunders. October and November will showcase the works of three equally gifted artists with a strong voice and unique creative vision. Find out more below.
Dan Brenton's Solo Exhibit at Studio Allston
Date: October 10, 2019 from 6pm to 9pm
Row across vast lakes, hike through dark woods and go on a solitary drive along winding mountainside roads. This and more will be in store for you at Dan Brenton's show. "The Lost Wanderer" is a series of paintings about a couple of wanderers that will entice you to join them on their journey into the brilliance of nature. However, not all who wander are lost.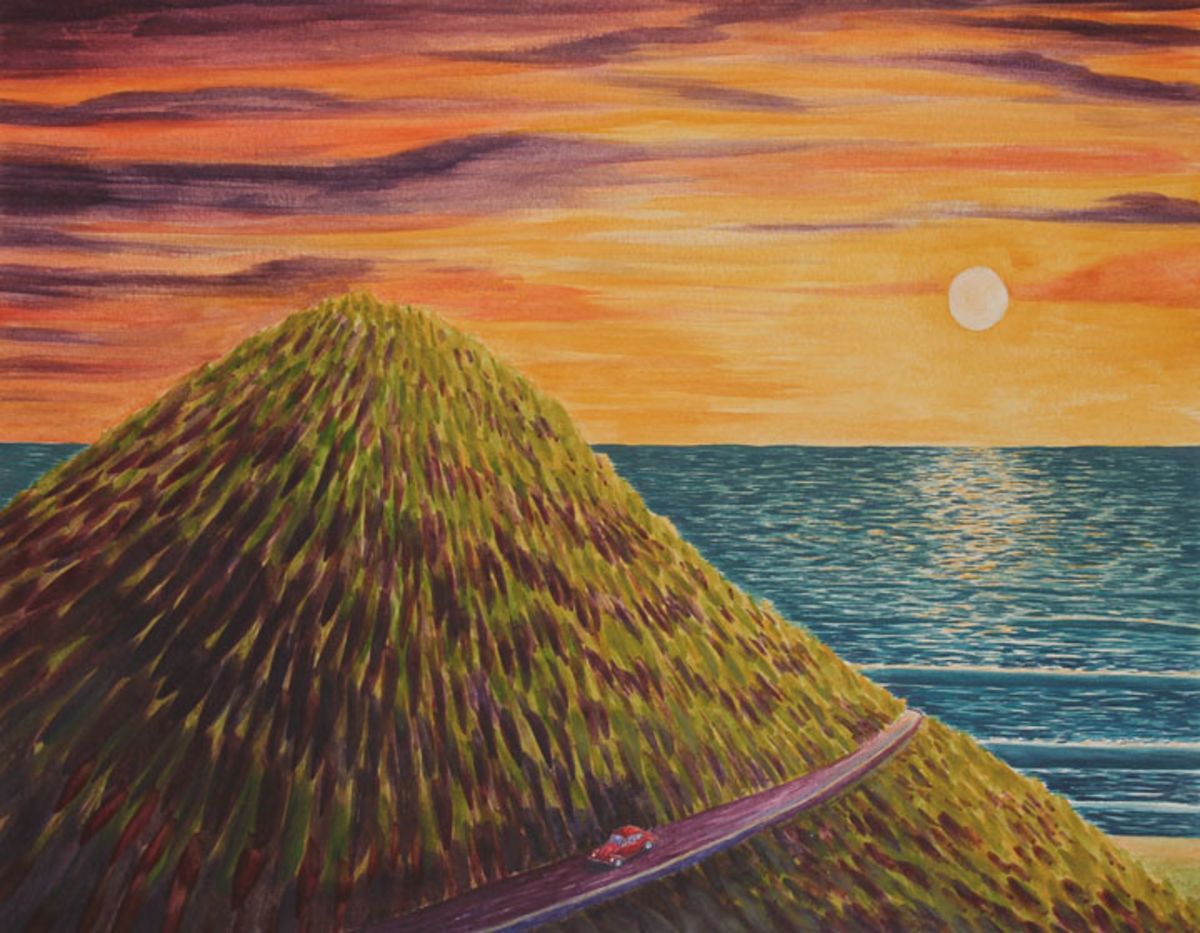 Dan's work personifies nature and the interaction between creature and landscape. He hopes to encourage the viewer to consider their own relationship with the outside world. But be warned: you might experience an impulse to drop everything, join the two wanderers and find your own deep connection with the world. Follow his work on Instagram @danmakesart.
Ian Staber's and Julia Emiliani's Combined Show at Studio Allston
Date: TBA - November 2019
Our first combined show of the season brings together two artists that represent different styles and perspectives yet an equal measure of talent and originality.
Ian Staber is the creative hand behind Esotericalligraffiti, which comes from Ian's pseudonym, "esoteric." An architect by day and calligrapher by night, Ian combines the rules of architecture, precision of calligraphy and the freedom of graffiti to create stunning calligraffiti. You can see his large scale works on the streets of Boston, especially Graffiti Alley. See more of Ian's work on Instagram @stay_brr

Stay outside the frame and in the know
GET ALLSTON'S INSIDER TIPS AND EXCLUSIVE OFFERS
Julia Emiliani is an experienced illustrator, designer and maker who also runs her own Etsy shop. Her illustrations are characterized by bold, saturated colors and patterns, but also by a blunt and sometimes controversial point of view. But her messages resonate with a wide audience and the illustrations are quirky, fun and lively. Find her on Instagram @juliaemiliani and shop for her sassy illustrated good on her Etsy shop Over It Studio.
Are you ready for more? Stay tuned for updates on future shows through December! In the meantime, explore Boston's contemporary art venues or take a creative class to tap into your inner artist. It all starts at Studio Allston, so book your room today!
All images provided by http://www.danbrenton.com/.
---